This Halloween leave the terror to monsters, vampires and ghosts – not the pandemic.
From trick-or-treating to outdoor parties, you can enjoy your favourite Halloween activities safely by taking some simple precautions.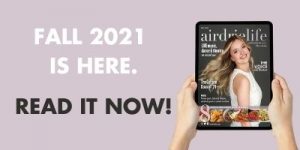 Alberta's Chief Medical Officer of Health Dr. Deena Hinshaw recently encouraged Albertans to be "safe and wise" this Halloween during a COVID-19 update.
"The fun of finding the right costume and going out trick or treating is part of the  joy of childhood and we can keep this joy while at the same time protecting Albertans," says Hinshaw.
"I'm asking Albertans as clearly as possible to please be wise and safe while celebrating this year."
She added that last year, she saw many innovative Albertans get creative to find ways to safely deliver candy and heard from many people who enjoyed the day.
"We can have fun with it again this year with creative ways to celebrate the occasion."
She said that the most important tips are staying home if you are feeling unwell, hosting parties outside, and for trick or treaters and people handing out candy to wear masks.
Last Halloween, there were 5,600 active cases of COVID and this year, there are about double that, with more than 900 people in hospital compared to 141 last year at this time.
alberta.ca offers other tips for having a safe Halloween including:
Trick or Treating
Don't go trick-or-treating if feeling ill, even if symptoms are minor.
Choose costumes that allows a non-medical mask to be worn underneath. Make sure you can see and breathe comfortably.
Trick-or-treat with your household. If you run into friends or family, stay 2 metres apart.
Avoid touching doorbells or railings. Call "trick or treat" from 2 metres away.
Wash or sanitize hands frequently, and before eating or handling candy.
Handing Out Candy
Don't hand out candy if you are feeling ill or isolating.
Wear a non-medical mask that fully covers your nose and mouth.
Ask trick-or-treaters to knock or call out instead of ringing the doorbell. Don't invite trick-or-treaters indoors.
Use tongs to hand out pre-packaged candy or consider one of the alternative ways listed below.
Hand out treats from your driveway or front lawn, if weather permits.
Set up a table or desk to help keep yourself distanced.
Space treats out on a table or blanket. Don't leave out self-serve bowls of bulk candy.
Build a candy slide, candy catapult or other fun, non-touch delivery methods.
Halloween Parties
Review current gathering restrictions before participating in Halloween-themed gatherings or parties.
Stay home if feeling ill, even if symptoms are mild. Limit close contact with people outside your household. The smaller the group the better.
Host your party outdoors, if weather permits. Maximum of 20 people (vaccinated or unvaccinated) with 2 metres between households.
Indoor gatherings are limited to 10 fully vaccinated people from 2 households you interact with regularly (yours and one other). Children too young to be vaccinated don't count towards total.
Hold your party in a space where people can spread out and keep their distance from one another.
Choose games and activities that don't use shared items and allow people to stay 2 metres apart.
Don't share drinks, food, cigarettes, vapes or cannabis.
Provide hand sanitizer or a place for your guests to wash their hands with soap.
For more information on ways to have a safe and spooky Halloween, click here.
stacie@frogmediaimc.ca