The COVID-19 pandemic hasn't slowed down Airdrie's country duo Flaysher and they are back with another catchy, yet gritty track called Coastin'.
The new single was released on July 9 and according to Brad Fleischer, one of the two brothers who make up the band, the song is about "laying back on the beach and soaking up the moments on a sexy beach vacation."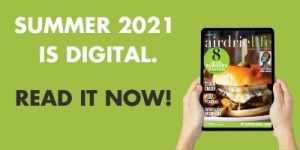 "We really just wanted to capture that feeling you get when you let all the stress go and live in the moment with your person," he says.
"I think the song would appeal to young couples in love, willing to ride the waves of life together."
Ryan adds that the track shows another side of the band as it introduces a "a summer beachy feel we haven't written about before" but, he adds, fans will find it's still very identifiably Flaysher.
"We just liked the idea of releasing a new tune with those laid-back summer vibes and wanted to share the story with our fans," says Ryan.
"Fans are responding very well. We've noticed an increase in listeners on Spotify and the song always goes over really well live."
The two were born and raised in Airdrie and say music has been a part of their lives for many years. They started playing when they were preteens and their first live show took place at Grace Baptist Church on East Lake Boulevard when they were 13 and 14.
Brad says now that pandemic restrictions have eased up and live music is coming back, the two are really connecting again.
"Playing live has always been one of our favourite parts of the creative process," he says.
"It's been amazing to reconnect with fans face-to-face and share more memories with our fans."
He adds that although they have been playing a few live shows, their focus is on writing and releasing more new music.
"Coastin' is another feel-good tune for you to crank up, and there's many more coming," says Ryan.
To listen to Coastin', follow Flaysher on Spotify, Instagram and Facebook @flayshermusic.
stacie@frogmediainc.ca