Sharon Pollyck, director of the City of Airdrie manager's office, has seen the city grow from less than 12,000 residents to one of the fastest growing cities in Canada with a population approaching 75,000.
In that time, she has been employed in a number of different roles with the municipality, worked with four mayors and been a part of engineering unprecedented change and growth.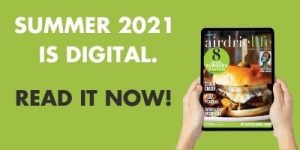 "Airdrie is a rapidly growing city with diverse wants and needs," says Pollyck.
"The most challenging part is balancing those wants and needs with what taxpayers are willing to pay while ensuring the City is fiscally responsible and sustainable into the future."
With an education in Secretarial Arts from SAIT, Pollyck applied for a job as the recording secretary for council's committees in 1990 because the evening hours fit her lifestyle with a new baby.
From there, she moved on to work as the secretary for the mayor and City manager and then became assistance City clerk and then City clerk in 1995. She moved on to team leader, manager and director roles before finishing her career as the director of the City manager's office.
The role she will be leaving entails being responsible for setting the direction for the administrative side of the City and ensuring council's priorities are achieved.
"I am a very detailed, analytical and logical person," says Pollyck.
"The most rewarding part of working for the City is being able to influence the city in which I live. I am passionate about Airdrie."
Airdrie Mayor Peter Brown agrees saying that he has thoroughly enjoyed working with Pollyck over the past 16 years.
"When we need a level head and someone who is calm, cool and collected, we know Sharon is there," Brown says.
"She always has a balanced approach to council issues and I appreciated that but she was great to have a laugh with too. She is just so committed to what she does and works hard and loves her community. It will be hard to get used to coming in here and not seeing her."
Pollyck says the accomplishment that she is most proud of is helping to pioneer the electronic census in Alberta.
"At one time, the only way a municipal census could be undertaken was for enumerators to go door-to-door," she says.
"Airdrie pioneered the electronic census in the province and was able to change the rules. In 2019, 73 per cent of Airdrie households responded to the census online."
When it comes to what she will miss the most, Pollyck says it's the people.
"Airdrie has a very unique culture for a government organization," she adds.
"We hire the best people, who work very hard for our customers. We are family. I will very much miss the people and the collaborative working style.
"It is the people, the work and the ability to learn and grow that has kept me here for so long. Airdrie is a special place – both the government organization and the community."
stacie@frogmediainc.ca