There is no doubt about it – Halloween is back and better than ever.
All it takes is a quick walk around your neighbourhood and you will notice that more Airdrie residents than ever seem to be decorating for the spookiest of all holidays.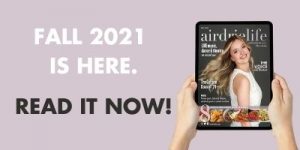 "I love that kids can get the adrenaline rush from being scared but in a safe way.  Also, I look forward to seeing all the different costumes on trick or treaters," says Kim Lovelace, creator of the Canals Creepy Crawly Cemetery, located at 178 Canals Close SW.
"On Halloween everybody can be anyone or anything they want to be."
Lovelace has lived in Airdrie for 17 years and has "gone all out" with her Halloween décor for about four years.
She makes roughly 75 per cent of her decorations and estimates she has more than 40 "big pieces," 12 life-sized tombstones, nine zombies, more than eight animatronics, three witches, four gargoyles and a nine-foot snake.
"It allows me to be creative in a way I never knew I had in me," she says of why she makes the props.
"Five years ago, I had no idea I could or would make life-sized Halloween props, but I discovered I can make almost anything out of plastic containers, cardboard paper towel and ridiculous amounts of duct tape. It makes me stupid happy!"
Lovelace adds that for smaller children who are too afraid to go to the front door on Halloween night, she will be on the driveway handing out candy. In addition, there will be a couple photo op scenes set up if parents want to take pictures of their kids.
She will also be accepting donations for the Canadian Diabetes Association on the big night.
Lovelace is not alone in her zeal for zombies and delight in the devilish.
Creating Halloween mayhem has become so popular in our city there are even a number of social media pages dedicated to decorating for the big day.
The "Airdrie Alberta Homes Decorated for HALLOWEEN" Facebook site has 1,300 members and dozens of posts about the creepiest communities in the city.
"We love going all out for Halloween because it's the most joyful holiday. Kids get to be whomever they want to be," says Kelsey Gyarmati.
"Teens get to relive their childhood for one night, dress up and get some candy. It's also a great way to get to know your neighbours.
Tanis Hryciuk says she puts time, money and energy into decorating for All Hallows' Eve "for the magic of it all."
"The excitement of seeing the faces of both the young and the older generations (is what makes it worth it)," she adds.
Please remember to be safe as well as spooky this Halloween.
For more information and tips for trick or treating during the pandemic, click here.
stacie@frogmediainc.ca