A local woman says she and her family recently recovered from the COVID-19 virus and she wants to share her story to inform the public about facts they may not know.
Michelle Wagner says her husband was the first person in her family to exhibit symptoms in the beginning of December and she booked a test right after his positive result.
The day she went for her test, she was not exhibiting symptoms but when they did emerge the first to appear were brain fog and chills, similar to what you feel when you feel like you are fighting off the flu.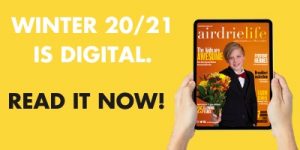 "When I first got my positive results, I didn't really believe it as I had followed all the recommended public health measures," she says.
"Once the information sunk in, I had to stop listening to the news because all the worst-case scenarios were being reported. It was scary to think that this could potentially develop into something worse and that I would end up in the hospital or have long-term complications. Thankfully, that wasn't the case."
By the day after her test, Wagner had a mild fever, continued brain fog and had developed a cough.
Over the course of the illness, she experienced a broad range of symptoms including nausea, fatigue, loss of appetite, and headache.
She says she thinks she contracted the virus through community transmission and has an idea of where it came from but it's impossible to confirm.
She adds that when her husband was initially diagnosed, the two kept to separate parts of the house but after she was confirmed positive, it was no longer necessary to isolate from one another.
The family is also in a shared parenting arrangement as Wagner has three stepchildren.
"After the first two kids tested positive, we called Health Link to find out how to best manage the situation and reduce the chances of anyone else at their mom's house contracting the virus," Wagner says.
"It was recommended by Health Link to have all the positive cases in one house. Not only did this reduce the chances of the negative people contracting the virus, it also allowed their quarantine to start."
She adds that although getting through to Health Link involved a lengthy wait, nurses were incredibly helpful and offered valuable information.
"They told us that when you are a confirmed close contact and live in the same house, you're required to isolate an additional 14 days after the positive person has completed their infectious period (typically 10 days)," she adds.
Wagner says she also learned that on the 11th day of being sick with COVID, you are required to call Health Link to get your "release." The nurse completes an assessment to determine your wellness and if your isolation is complete.
Wagner says the thing that surprised her most about the illness was how varied the symptoms were from day to day.
"It was a strange experience as every day felt slightly different," she adds.
"One day I woke up feeling completely normal and the next day I had no appetite, sleepy and nauseous. The day after that it could be something different."
She adds that one of the most difficult parts of the illness was not even being able to go outside to get some fresh air.
She says it is important for people to remember that once they are no longer deemed as infectious and their quarantine is over, they still need to wear a mask and maintain physical distance.
Wagner thanked her neighbours who helped the family out while they were quarantining, including leaving them care packages.
"I think it is so important to be kind to one another right now," she says.
"People are struggling personally, emotionally or maybe even financially and as a community, I feel it is so important that we rally together to get through this pandemic."
Checking in with neighbours to see how they are doing, shovelling a walk or driveway, or seeing if anyone in your circle needs something from the store – it's these small things that can help people know that they are not alone in the word and that others care, she adds.
For information about what to do if you test positive for COVID-19, click here.
stacie@frogmediainc.ca