The Canada Day fireworks will be returning to Airdrie's Chinook Winds Park on July 1 in a slightly different format than year's past.
According to a City of Airdrie press release, rather than a large gathering at Chinook Winds, residents can expect to see the same spectacular fireworks show but from many different viewing areas.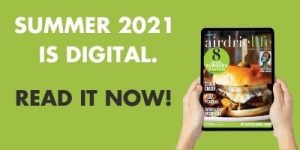 "We are excited to announce that we are lighting up the Airdrie sky with Canada Day fireworks as this is a much-anticipated show every year in our community," says Mayor Peter Brown.
"I want to extend a thank you to City of Airdrie staff for making this year's fireworks possible. Also, to the Airdrie Parade's Committee for paving the way in making the fireworks a treasured annual Airdrie tradition."
The fireworks will be stationed at a high point in Chinook Winds Park making them visible in the sky from various spots around the city, according to the release.
Kim Harris, community developer for civic partnerships, says that the fireworks team will be using larger shells and shooting the fireworks higher in the air than ever before so residents can watch them from a three-kilometre radius.
"Residents have had a tough year-and-a-half and they deserve this celebration," says Harris.
"We know people have differing levels of comfort when it comes to being in a crowd, so this allows people to watch from wherever they would like, including their own yards."
Certain areas of Chinook Winds Park will be closed for public access starting at 7 p.m. (this includes the skate park, spray park and upper parking lot).
These areas fall within the fireworks fallout zone and are closed during the show to ensure public safety. The beach volleyball courts will be closed for the duration of the day to accommodate fireworks set up.
Chinook Winds Drive will also be limited to local traffic only starting at 8:30 p.m.
Other areas of Chinook Winds Park outside of the fallout area will be open for public viewing, along with access to the lower parking lot.
"We are excited about this new viewing format and are hopeful that the Canada Day Fireworks is the first of many beloved experiences to return to Airdrie," says Clay Aragon, manager of recreation, culture and social planning.
Using an online map, residents can plan their spot to view the fireworks, which may be from their own backyard, along a pathway, or a park.
As there may still be restrictions in effect, residents are encouraged to stay up to date on public health measures at alberta.ca.
In the event of severe weather, including high winds, rain, hail, thunder, lightning or snow – the event will be cancelled.
Fireworks viewing is also dependent on specific locations for viewing including higher or lower sports and/or placement to tall buildings in your line of sight.
For more information, click here.
stacie@frogmediainc.ca