This fall, BGC Airdrie is planning a number of programs to help local youth become empowered, try new things, gain new skills, make new friends and develop long-lasting wellness into adulthood.
The Boys & Girls Club Airdrie recently underwent a name change to BGC Airdrie.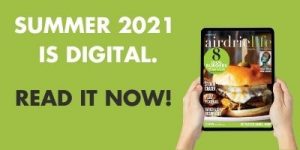 "The decision (to change the name) was made by our national body, BGC Canada earlier this year," says Sammy Morros, manager of youth programs and services of the Airdrie branch.
"The change is meant to reflect a more inclusive organization – one that serves young people and their families beyond the gender binary. BGC has always been for everyone, and we feel this name change now really reflects that."
The organization has been up and running in Airdrie for 40 years with the motto "Opportunity Changes Everything."
Morros says many of the in-person programs have continued throughout the pandemic but they have not been able to run some popular cooking programs such as Master Chef and Cook Masters.
She adds that the organization's expenses have increased since the pandemic due to the need to limit or eliminate shared toys, games and materials among participants.
"While we're still working our way through the COVID-19 pandemic, in-person connection is more important than ever," says Morros.
"These programs are a great way to try new things, make new friends and get out of the house."
This fall/winter line-up of programs includes a number for younger children and teens:
Children (Grades 1 to 5)
Nintendo Land
Junior Chef
Slime Time
Cookie Crumbs
Teens (Ages 10 to 15)
So You Wanna Be A Youtuber?
Treat Yo'Self Tuesday
Master Chef
Geeking Out
Cook Masters
Torch Leadership
Keystone Leadership
BGC also offers after-school childcare and free drop-in programs for teens 10 to 17 years old out of the Centre location on East Lake Crescent.
"(These programs are) a great way to have fun even during the pandemic! BGC participants are safe and supported, all while having fun and, hopefully, learning something new," says Morros.
For more information or to register for the programs, click here.
Stacie @frogmediainc.ca