Are you a local musician who wants to get their voice heard?
Do you write songs and need someone to sing them?
ARTember has the contest for you! The Springwood Studio Song Writing Contest pairs up local musicians with song writers and gives them 72 hours to create a new original song.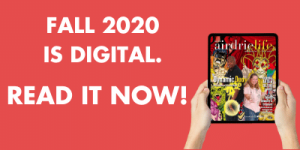 "Any level of musician or songwriter can enter and it just might change your life," says Steve Jevne, local musician and judge of the contest.
"It's a free entry and you have nothing to lose."
The application process begins on Sept. 11 and the contest will run from Sept. 24 to 28 with the winner announced on Sept. 30.
The songs will be posted on YouTube by the artists. You can also find them as a playlist on ARTember's YouTube Channel on Sept. 29.
Judges will include Jevne, Billy Klippert, a Canadian rock singer-songwriter who rose to fame in the first season of Canadian Idol where he placed third, and Al Lukiw, an experienced and multi-faceted musician whose got a little bit of every genre in his repertoire.
"The judges are looking for strong lyrics, structure, vocals and musical ability," says Jevne.
The top five songs will perform at the SideWalk Shows, visit artember.ca for more information on these upcoming shows.
Jevne says fourth and fifth place will win $50 gift cards, third prize is $100, second prize is $250, and the grand prize winner will receive $500 and a Recording Session from Springwood Studios in Airdrie.
For more information or to enter the contest, click here.
stacie@frogmediainc.ca