The City of Airdrie residents showed confidence in their current government by re-electing the mayor and adding only one new councillor to the table on Oct. 18.
Although the election results remain unofficial until Oct. 22, Peter Brown was elected for his fourth term as the city's leader with 7,848 votes.
When asked how he feels about his win, Brown says that he is most thankful for Airdrie residents' support and confidence in him.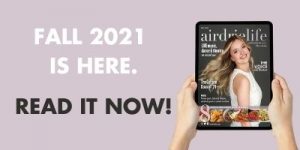 "I am very much looking to working with for over the next four years," he says.
"I also want to thank all the people who ran for public office. Although you and your supporters may be disappointed at the moment, you should all be very proud of your efforts and I encourage you to continue to make a positive impact on your community – you  don't have to be on council to make a positive difference."
Brown's competition Lindsey Coyle collected 2,382 votes and former Councillor Allan Hunter who ran in the mayoral race received support from 1,592 residents.
City council will see one new face with residents re-electing Tina Petrow (6,827 votes), Ron Chapman (5,161 votes), Candice Kolson (5,111 votes), Al Jones (4502 votes) and Darrell Belyk (3014 votes).
The new kid on the block is Heather Spearman with support from 4,937 residents.
"Airdrie, you put your confidence in me and I am so very grateful that you elected me to City council," says Spearman on her Instagram account.
"I am excited to roll up my sleeves and future-proof our city and move forward with vision. I am honoured and thankful to have been chosen to be your voice at City hall."
Heather Spearman has lived in Airdrie for 14 years and currently works in a business role in the technology sector. She says she has never run for office before but comes from a "very political family" and has participated in a number of campaigns from behind the scenes.
She adds that she put her name in the ring for councillor because she loves Airdrie fiercely.
"As a wife, and mother of three, I've grown to see a lot of areas for opportunity here," she says.
"We deserve not only a thriving economy, but resources, infrastructure, and programming for families and youth that will truly let them shine."
She says families have struggled more than ever these last few years between the recession and the pandemic, and as a City, it's time to create urgency and accountability around the policies that shape our day-to-day quality of life.
The total number of eligible voters in 2021 was 54,373.
Voter turnout during the 2017 municipal election was 24 per cent or 10,976 voters.
Residents who chose to also voted in three school trustees. Incumbents Melyssa Bowen (3,902 votes) and Todd Brand (3,309 votes) were re-elected and former City councillor of 15 years Fred Burley was elected with 3,182 votes.
stacie@frogmediainc.ca