The Airdrie Public Library (APL) is offering a number of fun summer programs including some old favourites and a new wheel-ie exciting Book Bike.
"This bicycle powered pop-up library will offer selections from our collection available for check out but will also allow us to sign people up for library cards and provide information about library programs and services," says Eric Pottie, programming and customer engagement manager with APL.
"We will be able to take the bike to places like the farmer's market, community events, or just to the park in the afternoon. Through this initiative we hope to increase library awareness and reach people that may not be able to come to the library."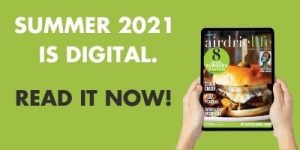 The Library reopened to the public again on June 10 as part of the phase two reopening schedule the Province laid out and Pottie says staff is ecstatic to welcome residents back after COVID restrictions shut their doors.
"It has been a long wait to put the 'public' back in the public library, but we are so excited to start returning to normal and allow for people to come back and use the library again," he adds.
He says staff is following the Province's recommendations when it comes to restrictions and encouragse people to wear masks, practice good hand hygiene, and social distance while in the library.
Another summer program that is currently underway virtually is the Summer Reading Club where children read in 20-minute increments and win prizes along the way.
If participants read a total of 15 hours this summer, they can win all the prizes and get their name entered into a draw to win a tablet or a video camera.
"We are also looking forward to offering our Summer Stories in the Park program," says Pottie.
"Monday mornings in Chinook Winds Park and Wednesday afternoons in Nose Creek Park, we look forward to having songs, rhymes, and stories for preschool children in person again."
He adds that APL summer programming appeals to everyone as there is something for every age group.
"Library summer programs are a great way to stay engaged over the summer," adds Pottie.
"For kids, this can be reading to prevent the 'summer slide,' teens could meet some new people and get involved in the library, and for adults, this can be discovering something new. All of our programs are free and open to all Airdrie residents."
He says anyone that is looking to learn and have some fun should check out what APL has going on this summer.
"We have something for everyone and highlight different areas people might be interested in and all people need to attend is a library card, which you can get for free at the library or with our new pop-up library," says Pottie.
For more information on all of APL's summer programming, click here.
stacie@frogmediainc.ca