Have you ever wondered what it would be like to own the Airdrie Pro Rodeo? How about the Airdrie Farmer's Market or Gwacheon Park?
You can find out with the The Airdrie-Opoly board game (based on Monopoly) that is now available to purchase at Walmart. Airdrie-Opoly takes a unique spin on the original version of Monopoly, where the places on the game board are based on locations in the Airdrie community.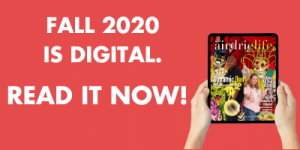 You can compete with your friends and families to become the biggest real estate mogul in the city and own landmarks like Iron Horse Park, the water tower, Genesis Place and many more.
You might get a chance to "replace" Peter Brown as mayor. Or the game could go another way and you will lose a turn for eating too many buffalo burgers from Abe's Diner. Perhaps it's a traffic jam, property tax or a parking fine that does you in.
Canadian owned and operated Outset Media has partnered with Walmart Canada to launch the brand new, limited edition, board game that showcases some of the city's best-known landmarks and buildings.
"At Outset Media, we are ecstatic that the citizens of Airdrie have chosen to welcome us into their homes this summer and include us in weekly game nights with friends and family," says Jean Paul Teskey, senior vice president of Outset Media.
"We look forward to continuing the celebration of Airdrie and other local communities across Canada."
Outset Media is a Canadian privately held wholesale supplier and manufacturer of toys, games and puzzles based out of Victoria, BC.
Teskey adds people have been spending more time at home, leading to board games experiencing a resurgence in popularity.
"That means it's time to bring the celebration to new cities across Canada, so everyone can join in on the fun," he says.
"The money may be fake, but the fun is real."
The game is available for sale this summer at Walmart and online at Walmart.ca.
stacie@frogmediainc.ca