Airdrie P.O.W.E.R. is hosting a social media campaign designed to bring awareness to the issues of domestic violence in Airdrie and show support to those affected.
Airdrie P.O.W.E.R. is a non-profit organization that operates a day shelter for women and children experiencing domestic violence. The organization has been in operation since 2016 and the shelter opened in February of 2021.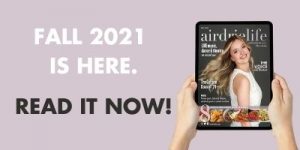 "Our mission is to meet each woman where she is at in her own journey and offer her individualized support and resources for her to be able to build a safer life for herself and her children," says Dana Gable, operations manager at Airdrie P.O.W.E.R.
"We provide long-term support as well as a holistic approach to the issues and challenges faced by women in these situations. Airdrie P.O.W.E.R. also seeks to bring awareness and education to our community on issues regarding domestic violence."
To that end, the #airdriebreaksthesilence is composed of people posting photos of themselves and their friends taking the stand that domestic violence is not acceptable.
"The messages are also those of support and encouragement to victims, to let them know that there are people who believe in them, who are cheering them on, and who are willing to stand up for them," says Gable.
"Domestic violence is far too often shrouded in secrecy and by asking Airdrie to 'break the silence' we can end the stigma and shame for women seeking help."
She adds that the great thing about the campaign is that it is easy for anyone to be a part of it, and there are lots of ways you can take part.
"The first way is to take your own photos, with friends or family or on your own, of you holding a message of support, and post it to your social media with the hashtag #airdriebreaksthesilence," Gable adds.
"We want to broadcast these important messages of support all over this city."
Another way you can support is to purchase an #airdriebreaksthesilence T-shirt, they are $25 each and can be purchased by emailing info@airdriepower.com.
"Finally, you can be a safe space for someone to talk to," says Gable.
"If someone tells you they are being abused, believe them, listen to them, and offer to support them."
She adds shame can be a powerful roadblock for women seeking help.
"It is also so important for us as a community and as individuals to be able to recognize domestic violence and abuse and to stand together to say that it is not acceptable, and that we will work together to end domestic violence in our city."
For more information on Airdrie P.O.W.E.R., click here.
airdrielife's POWER of Art Auction will benefit Airdrie P.O.W.E.R. and includes 17 original pieces up for bid from now until Nov. 25. A minimum of 50 per cent of each bid supports Airdrie P.O.W.E.R. Place your bids on these incredible pieces by clicking here.
stacie@frogmediainc.ca