A local artist organization is raising money for the Airdrie Health Foundation in a unique way after a member recently took in an orphaned baby goat that proved to be very popular on social media.
Studio 52 is a grassroots Airdrie artist group comprised of four visual artists and a writer, including Sharon Shuttleworth, who recently adopted an unusual 'kid.'
Lola the goat (as she was later named) and her brother were found orphaned near the stable where Shuttleworth and her husband Wayne board their horse on Feb. 3. When she heard of the orphaned and freezing animal, Shuttleworth knew she could use her farming knowledge to give it the best chance of survival by bringing it to her home in Balzac.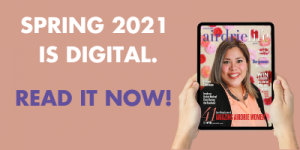 "I thought we were prepared in that way to do all that we could, so we took the tiniest, coldest baby goat because we honestly felt her best chance might be with us. Plus, we were prepared that she might not make it," says Shuttleworth.
"We just lost our beloved dog, and that day I didn't think I'd be able to laugh for a very long time. Lola had us in stitches that very afternoon."
It turns out the feisty goat brought joy to many people, not just those who took her in.
"Right from the day we brought her home, I've made daily Facebook posts about her," says Shuttleworth.
"She had between 50 and 70 people reading her story every day. Increasingly, they started commenting about how much she was helping them deal with a pandemic."
That's when Studio 52 became aware of an opportunity to benefit the community through the joy Lola brought to its members.
The members developed The Lola Project by creating pieces of art depicting Lola, which they will sell, donating all proceeds to the Airdrie Health Foundation. There will also be a number of other items up for sale including a children's book, greeting cards, coffee mugs, t-shirts and more.
Cindy Zampa is the founding member of Studio 52 and she says 100 per cent of the net proceeds will be donated to the Airdrie Health Foundation, which supports mental health and other urgent needs in the community.
"This is an incredibly valuable resource, which provides support to the community by addressing urgent health needs," says Zampa.
"The pandemic has stressed many people in multiple ways, including health, finances, emotional and mental well-being. We'd like to assist in whatever way we can to help the Airdrie Health Foundation do what they do best, which in turn, strengthens our community."
She adds their goal is to raise $1,000 for the organization but she hopes they can raise even more.
"Lola was a casualty of both the pandemic and the polar vortex, so her survival, recovery, and growth is a feel-good story that people can celebrate and get a daily laugh from," says Zampa.
"I think her followers quickly became vested in her progress because they saw an 'underdog' fighting to survive. She makes people smile and brightens their day. Lola has overcome so many obstacles to be where she is at today. Many people have overcome obstacles and struggled during this pandemic, whether it be physically, emotionally, financially, mentally…. Lola is a little sunny, funny ray of joy, and is brightening her followers' days with her antics."
Lola recently moved out of the Shuttleworth's home and was reunited with her brother Gary at the stables where she was originally found. She will stay there until she is moved to a new home with the caretakers of Allen the Alpaca in April.
The Lola Project will run from March 1 to April 15. For information, visit the Facebook and Instagram pages.
All sales will be online through email at lolathelittlegoat@gmail.com
stacie@frogmediainc.ca