Demand in the Airdrie market has surged relative to longer-term averages but significant need for new inventory levels has been the story for the first quarter of 2022.  Airdrie has had some of the highest number of multiple-offers situations I've personally seen in 17 years of selling real estate in this city.
The most recent repetitive question I've been asked is "How long will this last? Is it a bubble about to burst? If I sell now, where do we move?" The Bank of Canada has explained that they're leaving rates where they're at but they do expect to have several rate increases throughout this year, so time will tell.
You need your "ducks in a row" when it comes to preparing for the onslaught of showings as your property hits the market. Listen to the advice your local real estate experts give you on a pricing and marketing strategy. Buyers – do the legwork with your lender now and get your financing preapproval in place. Chances are you'll be in competing offers, whatever price range you're in, so make sure your financing approvals are not the deciding factor when it comes to you winning that multiple-offer situation.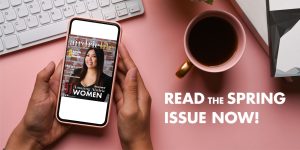 Hire an experienced Realtor to work on your behalf whether you are buying or selling. Realtors that have the experience to navigate through these stressful situations are going to keep you on track and ultimately get the job done correctly for you. When deciding on your representation, ask the question: "Do you have the experience to handle the given market?"
Recently I've noticed that properties priced correctly and presented like "showhomes" are flying off the shelves with unprecedented time frames.
Historically it is very typical for inventory levels to climb in the spring market, but we've seen unchartered waters with an extremely low inventory level in all sectors. As of January 27, 2022, the city of Airdrie had only 44 active properties for sale including single family, attached homes and condos. These are crazy numbers for a growing city of this size!
Unfortunately, local homebuilders have even implemented holds on builds as their waitlists to build are growing larger and larger with the uncertainty of materials/labour forcing them to limit the amount of builds they commit to at this time.
A January update on interest rates provides a five-year-fixed best rate of 2.79 per cent and a variable of 1.35 per cent, which is extremely appealing for the Airdrie homebuyer or investor.
If you're a seller be ready to hit the market and reap the rewards of low inventory competition and listen to the steps involved with a multiple-offer situation from your experienced agent. Call your preferred agent today to get an up-to-date market evaluation and trust me when I say you'll be surprised what your home is worth at the moment.
If you're a buyer, get your finances in order/preapprovals in place and take advantage of these low rates before they increase to obtain an optimal real estate investment. Do not get discouraged if you don't win in the multiple-offer situation; keep trying as that right home for you is just around the corner!
Trenton Pittner is a Realtor with Legacy Real Estate Services.