It's hard to know who to trust in today's world, but don't worry – we've got your back! We've compiled a list of the four people you should never lie to. Read on!
Your Doctor. This one is self-explanatory – the person you're trusting your health to is a pretty important person not to lie to! If you are lucky enough to have a family doctor right now, hold on tight as they are hard to find.
Your Lawyer. Like your doctor, this one just makes sense. Your lawyer is paid to look out for your best interests, so listen to what they have to say and answer them truthfully.
Your Mortgage Broker. You knew an article written by a couple of mortgage brokers had to have a catch, right? Choose a mortgage broker that has your best interest at heart and always tell them the truth! Your mortgage broker has heard of everything when it comes to your financial health.
Did you go through a rough breakup and didn't pay your credit cards? Did you have a debt go to collections and you didn't pay it? Did you lose your job and must declare bankruptcy? Don't try to tell a white lie and skim over those not-so-nice areas of your life – we are here to help, and we can only find the best path forward if you're honest with us.
We want you to buy a home as much as you want to buy one…but we don't want to put you in a bad financial situation. So don't inflate your income, don't downplay your debts and let's make a plan together to make your dream a reality!
Yourself finally, be honest and kind with yourself. You're worth it!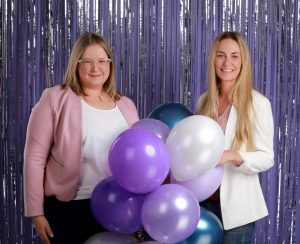 Brie Robertson and Katie Whyte are mortgage brokers with Illuminate Mortgages