We asked Airdrie builders to submit their favourites of 2019 for a recap of awesome showhome options. These builders all make Airdrie a beautiful place to live.
Carlisle 2 by Brookfield in Chinook Gate
This is the perfect home for any family – especially one that loves hockey. In the basement of the Carlisle 2 you'll find a floor hockey rink, complete with sideboards and lockers, so the neighbourhood kids can enjoy an impromptu game of shinny any day of the year.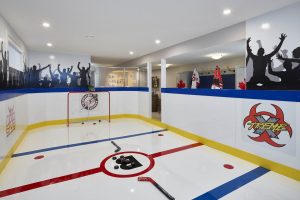 Pearl by Mattamy in Southwinds
Discover this new split-level open-concept showhome. Come experience the warmth of engineered hardwood with an oak staircase. The Pearl's kitchen is alive with quartz countertops and stacked cabinets. Stunning built-ins finish the dining area with a stone fireplace and a Caribou counter bar completes the family room.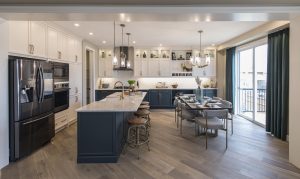 Mission by Mattamy in Southwinds
This home features a custom tile full-height fireplace. The oversized kitchen has quartz counters, Dekton backsplash and walk-in pantry. The Mission's bath oasis features a glass shower, double sinks and a soaker tub with matte black faucet. The second floor has an open loft and convenient laundry room.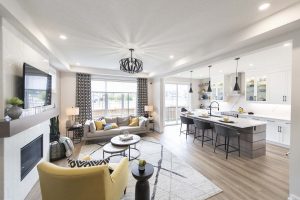 Shanagolden Lifestyle by McKee Homes in Cooper's Crossing
Smart meets simple in the Shanagolden Lifestyle. It's where every space flows effortlessly together to create unity and togetherness and where every detail highlights the beauty and comfort of a place to call home. What makes this plan spectacular is the placement of windows and the obvious awareness to optimize livable space in the entire house.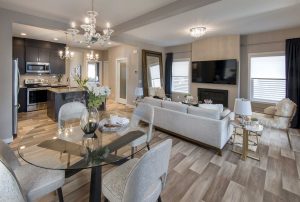 Ballina by McKee Homes in Cooper's Crossing
Standing at the farmhouse sink in the thoughtfully laid-out kitchen of the Ballina you are filled with feelings of comfort and security. A modern take on an age-old way of life this home whispers of a simpler time while offering space that shouts functionality for today's family life.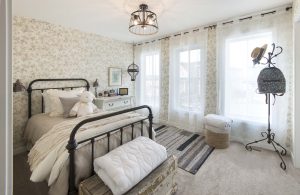 The Knightstown by McKee Homes in Bayside
With rooms fit for a king and elegance suited to every queen the Knightstown is an exquisite bungalow showcasing the craftsmanship and possibility of custom details that make a house a home. The sprawling basement complete with wine room, gym, two bedrooms, full bathroom and large family room adds to the overall appeal.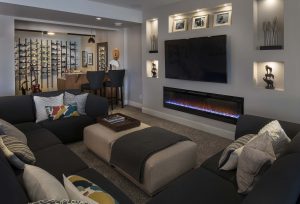 The Hadley by Harder Homes in Cooper's Crossing 
2019 Calgary BILD award finalist, the Hadley brings together style, comfort and functionality. Designed to bring families together time and time again, the open-concept design has something for everyone. From the chef's dream kitchen, to the spa-like master ensuite, to the cozy theatre room, come see for yourself what makes this home one of a kind.