"Choose a job you love, and you will never have to work a day in your life"
As fun-filled summer plans are ready and set to go, soon it will be time to think about fall. No matter what age or stage of life you are in, going back to school and learning something new is always valuable when you take a positive approach.
Upon retiring from her career in the business world, Debra Manastyrski found fulfillment in the next stage of her life by receiving her designation as a Certified Professional Dog Trainer following the completion of Cochrane and Area Humane Society's Positive Approach Canine Education (PACE).
Manastyrski's special interest of "dog reactivity" was discovered during her PACE training where she was exposed to a wide range of dogs and various behavioural issues. For her the greatest value was realized in the difference she was able to make in the animals.
"The real benefit is that you have a mentor working with you throughout," explains Manastyrski.
She says that she learned that she had to be calm and centred in order to be a strong advocate for the animals.
Confucius says, "I hear and I forget. I see and I remember.  I do and I understand."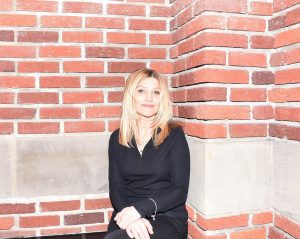 The professional dog trainers at Cochrane and Area Humane Society (CAHS) agree.  Providing hands-on education based on what they have learned over the past 20 years of working with homeless animals is part of reaching their greater mission of changing and saving lives.
Tracy Keith, CAHS's co-founder and executive director, launched the PACE program in 2013 for people working in, and out, of the shelter. She wanted to bring positive reinforcement and science-based canine training and rehabilitation to Cochrane and areas.
"As an employer I found that people could talk the talk in many cases, but could not handle the dogs effectively and in a positive manner," says Keith.
This style of training creates a mutual respect between dog and handler. It also means that while both the students and animals are learning, there is an even greater win-win: the skills the animals learn help them in their new homes once adopted and the students gain confidence for successful futures in the animal field – both of which inevitably extend into entire communities.
When making your decision on what you will learn this fall, think about the positive effects of the win-win you would like to generate, and you are sure to find the purrrfect program for you.
Confucius also says, "Choose a job you love, and you will never have to work a day in your life."