Kim Cheel from Big Sky Author Services and Allissa Blondin from The Feathered Pen have had a blast running the second edition of Airdrie Reads. Some of you may have read along with the five competing books: Kids of Concern by Perry Logan, The Power to Speak Naked by Sean Tyler Foley, The Shade Tree by Theresa Shea, Murder on my Mind by Dana Goldstein, and Creeboy by Teresa Wouters.
We are pleased to reveal who has been crowned the winner of Airdrie Reads 2022. Congratulations to Kids of Concern by Perry Logan and defender Veronica Funk for such an enthusiastic and heartfelt pitch.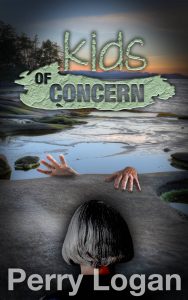 Airdrie Reads was important for us at Big Sky Author Services and The Feathered Pen because we wanted to spotlight local talent. All too often, we tend to glorify artists from elsewhere and negate the creatives that we have right here in our Albertan backyard.
We want to thank all the local businesses who joined us to create this contest for Airdrie this summer. We are beyond grateful for the promotional help from airdrielife magazine. Also, a big thank you to Rob Ing Productions for helping us record and edit some pitches and Shoplift Deals for carrying the contestant books. You can still purchase this year's winner at their store to close off your summer reading.
We sincerely hope that Airdrie readers pick up any of the books on the shortlist and this year's winner, Kids of Concern. We want these books to inspire you to read more from Alberta authors, and if you are curious about becoming an author yourself, reach out to Big Sky Author Services anytime.