Our 2019 First Baby of the Year contest has TWO winners!
Baby Lyla and Baby Archer were both born January 7, 2019 – just hours apart!
Lyla's mom and dad Aylse and Davin Swanson received gifts from The Store Upstairs, Pink Wand Cleaning and F45 plus this gorgeous newborn photo session with Images by Joanne!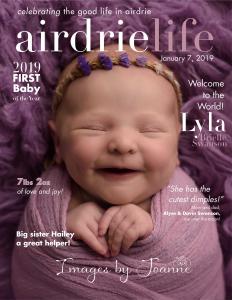 Archer's mom and dad Ronnie and Steven Rietze were treated to a newborn portrait sitting with Images by Joanne too!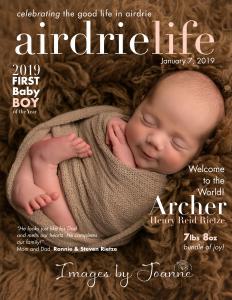 Watch for our First Baby of 2020 contest entry form this fall!