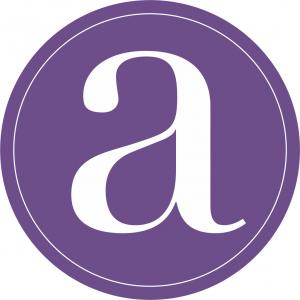 Look for this icon as airdrielife will be giving away tickets – follow us on social media for weekly draws.
Nov. 21
JAKE'S GIFT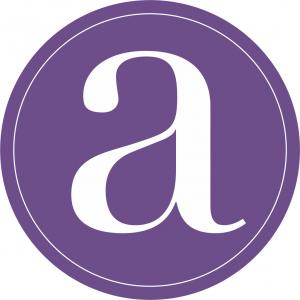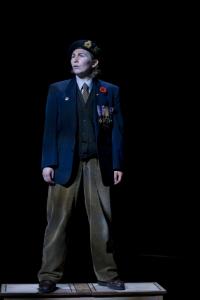 Bert Church Theatre
A surprisingly funny, multi-award-winning drama about a Canadian World War 2 veteran's reluctant return to Normandy, France for the 60th anniversary of D-Day. While roaming the shores of Juno Beach, Jake encounters Isabelle, a precocious 10 year-old from the local village whose inquisitive nature and charm challenge the old soldier to confront some long-ignored ghosts. Admission $26; students and seniors $24. 7 p.m.
Nov. 24
THE WARDENS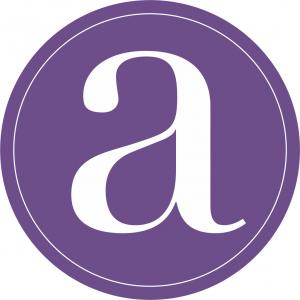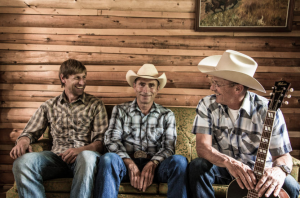 Bert Church Theatre
The Wardens' mountain music is a piece of Canada reflecting the pristine wilderness of the Rocky Mountains. With haunting three-part harmonies, Scott Ward (guitar), Bradley Bischoff (guitar) and Ray Schmidt (bass/mandolin) share stories drawing on 60+ years of fiercely protecting Canada's most prized landscapes. A rare look into nature and the soul of the Rocky Mountains, The Wardens' original songs and stories are an essential part of Canada. Admission $25. 7 p.m.
Nov. 24-25
AIRDRIE FESTIVAL OF TREES AND HOLIDAY MARKET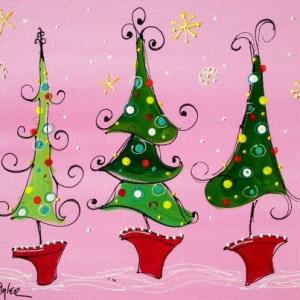 Ron Ebbesen Arena
An annual fundraiser hosted by the Boys & Girls Club of Airdrie. More information online. 10 a.m.-4 p.m.
Dec. 1-31
AIRDRIE FESTIVAL OF LIGHTS

Nose Creek Park
Bring a cash donation and come out to see the spectacular light display at the Airdrie Festival of Lights. Open every night from 6:00 p.m.-9:00 p.m.
Dec. 1
SANTA CLAUS PARADE

Main Street, Airdrie
It's beginning to feel a lot like Christmas! Ring in the season with an Airdrie favourite: the Santa Claus Parade! Take in the lights, music and even see Santa himself! Road closures begin at 4:30 p.m. and the parade beings at 5 p.m.
Dec. 1
HEATHER RANKIN – PICTURE PERFECT CHRISTMAS

The Bert Church Theatre
Singer, songwriter and actress Heather Rankin is best known as the youngest member of the multi-platinum selling and multi-award winning musical group: The Rankin Family. Heather Rankin's Christmas show: Picture Perfect Christmas includes a mixture of songs from her 2017 seasonal album Imagine, as well as favourites she performed with her sisters on their Christmas record over twenty years ago. Picture Perfect Christmas will fill you with the spirit of the season, wrapped up in cozy memories with some rollicking East Coast charm and a thoughtful wish for Christmas future. Admission $37 or $35 for students and seniors. 7 p.m.
Dec. 2

TREE OF HOPE

Festival of Lights
The Airdrie & District Hospice Society is hosting their Tree of Hope Lighting Ceremony at the opening of the Festival of Lights.
Dec. 7
TANNER JAMES – LOBBY SHOW

The Bert Church Theatre
Enjoy this wonderful show in an intimate setting. Only 70 seats available for this performance! Tanner James is one of the last great Canadian storytellers who is proud to carry on the oral storytelling tradition. His songs are about the people he meets and places he's been; they are gut-wrenchingly funny and heartbreakingly confessional. Punk rock taught him how to do-it-yourself, indie rock taught him how to think outside the box, while roots music is where he always knew he would end up. Most of all, James is a songwriter who can move an audience around and make them laugh and cry within minutes. Admission $27. 7 p.m.
Dec. 8
INTER-DENOMINATION CHRISTMAS CHOIR & ORCHESTRA – 'BIRTHDAY OF THE KING'

Kingdom City Church (formerly Airdrie Alliance Church)
The 9th Annual Inter-denomination Christmas Choir and Orchestra will be presenting 'Birthday of the King', a concert of scripture readings and beautiful choral music for the Christmas season. It is a 50 voice choir with a 15 piece orchestra and 10 children singing. 2:30 p.m. & 6:00 p.m. For more information visit www.AirdrieChoir.com
Dec. 11
CP HOLIDAY TRAIN

Nose Creek Park
The Canadian Pacific Holiday Train will soon set out once again to entertain hundreds of thousands of people, celebrating 20 years of collecting food and raising funds for food banks across North America. This year join Terri Clark, Kelly Prescott & Sierra Noble on the CP Holiday Train! Bring a food bank donation and join in on a wonderful night of holiday music! 5:30-6:45 p.m.
Dec. 13
GMHS CHRISTMAS PERFORMANCE

Festival of Lights
Come out and listen to the wonderful George McDougall High School concert band as they put on a holiday performance at the Festival of Lights! 6:30 p.m.
Dec. 14
DERINA HARVEY BAND

The Bert Church Theatre
Transport yourself to an East Coast kitchen party with the Derina Harvey Band, a Celtic Rock group who offer music and storytelling with a side of humour. Their rhythmic undertow is layered with guitars, fiddle and topped by Harvey's powerful voice. You'll hear Celtic classics and originals in the form of ballads, sing-alongs and up-beat Irish stompers. This high-energy concert has left many an audience out-of-breath and hollering from their seats! A great fit for all ages! Admission $27 or $25 for students and seniors. 7:30 p.m.
Dec. 14
FRED PENNER – CHRISTMAS SHOW

The Bert Church Theatre
Fred Penner is a gentle giant with kind eyes and an undeniable ability to make you feel good about yourself. This December, Penner brings his beloved music to Airdrie with a concert of the Christmas season for the whole family. With a twinkle in his eye and a song in his heart, Penner will share his favourite holiday music with a sure-to-be captivated audience. This singer/songwriter, composer, actor, writer, author, TV host and keynote speaker delivers a simple yet powerful message: "Never underestimate your ability to make a difference in the life of a child." Admission $26 or $23 for students and seniors. 6:30 p.m.
Dec. 16
THE AIRDRIE COMMUNITY CHOIR SINGFEST CONCERT

Lutheran Church of the Master
This concert is in support of the Airdrie Lioness Christmas Hamper program. Admission is a cash donation or an item for the Hampers (Food, Gifts, Toys etc.) This is a lovely night of Holiday music performed by the ACC and friends from Airdrie and surrounding community. Nothing speaks of the holidays more than music and this night is a wonderful way to get into the holiday spirit and help a wonderful cause. Visit www.airdriecommunitychoir.ord for more details. 5:30 p.m.
Dec. 19
GMHS CHRISTMAS CONCERT

George McDougall High School
The Annual GMHS Christmas Concert is surely a night of holiday joy you don't want to miss. Join the Junior and Senior Concert Bands and the Choir for a wonderful night of holiday music. 6:30 p.m.
Dec. 21

TEEN GAMING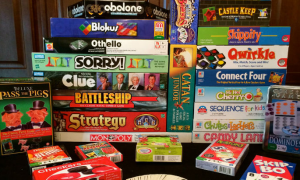 Airdrie Public Library
Drop in for a free evening of board games, video games, card games, trivia – all games! For ages 13+. 5-7 p.m.
Dec. 31
NEW YEAR'S EVE FIREWORKS

Location TBA
Ring in the New Year with the City of Airdrie's New Year's Eve Fireworks! 6:30 p.m. Location and more information coming soon.
Have an event happening this fall we missed? We can add it to our online event calendar or send us your winter events for the next issue no later than Oct. 12, 2018. Go to airdrielife.com/events to register.