On Jan. 26, the local arts and culture community came out to the Bert Church Live Theatre to honour their own at the 2019 Airdrie Mayor's Night of the Arts (AMNA) Awards presented by TD. Guests were treated to DREAMCATCHER: A Night of Art, Culture and Inspiration. Beginning in the lobby with indigenous-inspired hors d'oeuvres by Aahksoyo'p Indigenous Catering and desserts by The Avenue Cakery and Bakeshoppe, inspiration was found throughout the evening.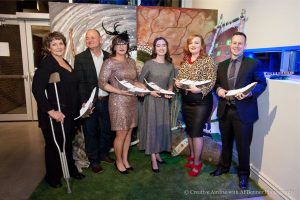 The lobby was alive with the sounds of traditional hand drumming performed by members of the Blackfoot, Cree and Métis nations. A traditional teepee, artifacts and art were also on display.  
After a traditional blessing, there were performances by indigenous hoop and fancy dancers, Métis jiggers, fiddlers and hand drummers. In addition to the indigenous artistry, music and dance numbers were performed by the Midnight Mustangs from George McDougall High School led by Jordan Harris, McKee Music, Star Bound Dance and joining the grand finale, committee members Daniel Fortier and Tina Petrow. 
MC Phoenix and sponsors presented the six awards, created by Airdrie artist Emily Fleming, to: Muk-Luk Magpies Stained Glass Emporium (Patron of the Arts), Elizabeth Hall (Champion of the Arts), Lia Golemba (Professional Artist), Lindsey Schultz (Emerging Artist), Madeline Collingridge (Youth Artist) and Jordan Harris (Arts Educator).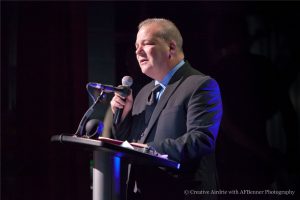 The awards were adjudicated by out-of-market arts professionals Sandra Sutter, Louis B. Hobson and Merrilie Stonewall. 
The 240 plus guests had a great night according to enthusiastic attendees like Dr. Natalie Graham-Long; "It's the best night out in Airdrie. For a good price you get appetizers, a dessert bar, coupled with an incredible variety show. Every year outdoes the previous year with the quality of talent showcased. This year they upped the ante by lighting the entire theatre in a Northern Lights glow."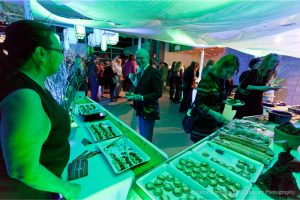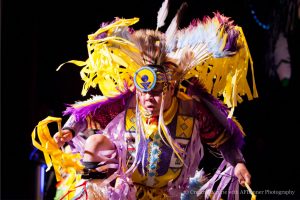 AMNA Sponsors & Partners 
TD Bank Group 
The City of Airdrie 
Creative Airdrie 
Qualico Communities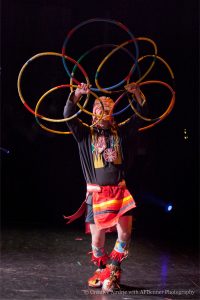 Davis Chevrolet 
Vitreous Glass 
McKee Homes 
Alberta University of the Arts (formerly ACAD) 
Borger Group of Companies 
KIDCO Construction 
airdrielife magazine 
AIR 106.1 FM 
Century Downs Casino 
Pink Spot Studios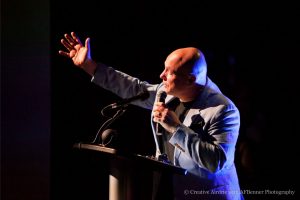 Vigu Media  
For more information on the awards, visit amnaawards.com