Our 2020 Fit for Life Challenge looks a little different then past years as you can see. Orangetheory Fitness Airdrie, Simply for Life and airdrielife decided that with the uniqueness of this year, we would try to support and motivate all of our qualifying applicants!
After reading all of our applicants' stories, we couldn't help but be moved by their conviction and commitment to their health and wellness. This year has proven to be challenging for most and we wanted to give back to our community. We cannot wait to see the transformation in each one of our 12 challengers throughout the 12-week process.
Meet our participants and learn more about them all below. Follow their journey on our social media channels and look for their progress report in the winter issue!
The Challengers
ADA ROBERTS, 45
I am determined to be a better example to my six children, and at 45 years old, there is no better time that to start now rather than wait any longer.
Current measurements: Weight – 240 lbs  Chest – 46" Waist – 42" Hips – 53"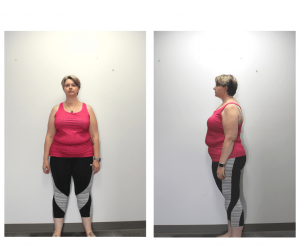 ALICIA BURWOOD, 35
I have fatty liver disease and have been told by my doctors that losing weight and getting into better health/fitness could reverse the situation before there is permanent damage.
Current measurements: Weight – 218.2lbs  Chest – 44" Waist – 42" –Hips – 50"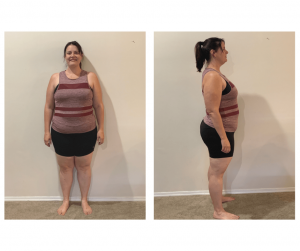 AMY MACDOUGALL, 49
I want to be able to look in the mirror and feel confident and healthy and know that I can tackle anything life throws at me. This is more than a weight-loss challenge to me; it's a lifestyle change.
Current measurements: Weight –  198 lbs Chest – 41    Waist – 39    Hips – 45.5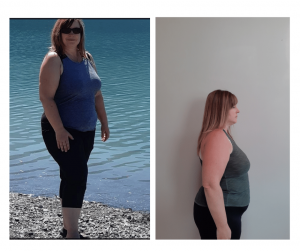 BRENDA WEEKS, 46
I would like to lose 50 to 60 pounds which would put me where I was at when I was in the best shape of my life. Most importantly, weight loss will allow me to do more exciting and fun things with my family and set an example of how to live better and actively.
Current measurements: Weight – 247.4 lbs  Chest: 48  Waist: 47  Hips: 53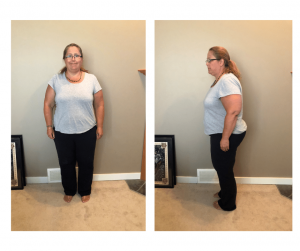 ERICA HATCH, 42
I feel I am so busy giving to everyone else that I have ignored my own health and am dying to get on track!
Current measurements: Weight – 198lbs  Chest –42  Waist  – 39  Hips – 46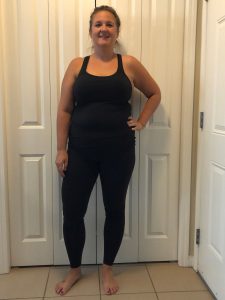 JODY ZACHARY, 42
I have been trying to do this on my own for a while with no change, no improvement, further away from reaching any of my goals, which in turns make me frustrated and overall further depressed. I need the help and knowledge of the OT coaches.
Current measurements:  Weight – 192.5  Chest –  42.5     Waist – 43  Hips –  47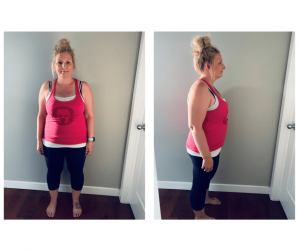 KAREN PETERS, 45
I want to find a routine that is sustainable even with how busy life gets. I'm not doing this for vanity but because I know how good it feels to be in good physical shape. When I was working out consistently and lighter, my knee did not bother me. I felt strong and powerful. I miss that.
Current measurements: Weight – 187  Chest – 41"    Waist  – 38"   Hips –  45"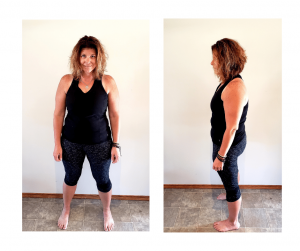 KAREN WONG, 48
I'm approaching 50 and am starting to feel every ache and pain and would like to be able to ensure that as I get older, I can stay active. Also to boost my self-esteem. I'm a very confident person in my workplace but outside of work, I am the complete opposite and want to gain that same confidence in my personal life.
Current measurements: Weight – 218.6 lbs  Chest – 43"  Waist- 43" Hips – 47"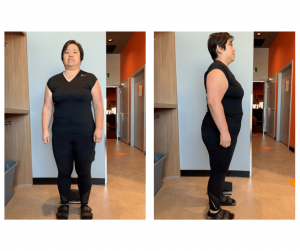 KURT VICKERY. 45
I have given all of my time to my three kids over the last 18 years for their sports and activities and would like to learn the proper dietary and exercise techniques to focus on my own well-being.
Current measurements: Weight – 205 LBS  Chest –41   Waist – 35   Hips –  39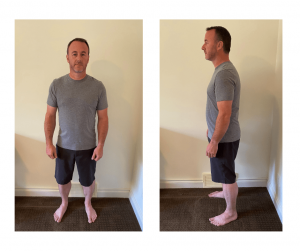 MICHELLE TURNER, 48
Last year I was diagnosed with Hashimoto's disease and felt the absolute worst I have ever felt in my life. Getting that diagnosis and beginning treatment was life changing. My body doesn't hurt any more, my fatigue is pretty much gone, my brain is no longer foggy. Now that I feel better, I really the need to take off the weight so that I feel stronger, build endurance and head into my 50s with the self-confidence and energy to do everything and anything I set my mind to.
Current measurements: Weight – 277  Chest – 51 ¾    Waist –  50 Hips – 53 ½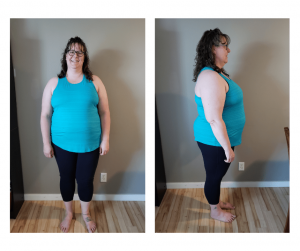 SARAH LAVIOLETTE, 37
Staying strong and healthy is something I want to maintain for the rest of my life and I'm very excited to try new things and have some new accountabilities to get me back into shape. For me, it's truly not about how I look but about how I feel and the example I'm setting for my kids.
Current measurements: Weight – 180 lbs  Chest –  40"   Waist – 37"     Hips –  42"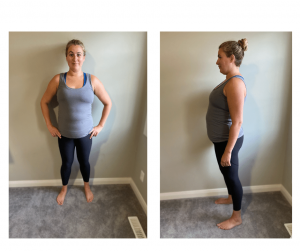 TERA GROCHOLSKI, 44
I want to live a long, happy life. I had breast cancer when I was 30 years old and as a result I made the choice to become vegetarian (now pescetarian). I want to gain the knowledge of how to eat in a way that fuels my body with all of the energy and nutrition that it requires. I want to live a full and active life. I want to have the energy and stamina to go hiking. I want to age gracefully with the knowledge that I have treated my body kindly and lovingly.
Current measurements: Weight – 248 lbs. Chest – 40"  Waist – 38.5"  Hips – 53"