The Bert Church LIVE Theatre
Thanks to the support of theatre followers, the Bert Church Live Theatre 2017-2018 professional performance season was remarkable! The season featured 35 extraordinary shows, from George Canyon to Pinkalicious The Musical; Megan Lane, one of Canada's best female guitarists, to a sold-out 54-40 show and an improv comedy with Colin Mochrie and Deb McGrath. Canada's Ballet Jörgen performed Anastasia in an impressive dance show, and the Olate Dogs brought laughs and entertainment for the whole family.  There was certainly something for everyone!
The Theatre Professional Series kicks off in fall 2018 with its inaugural show Sept. 13, when the great country singer Aaron Goodvin will delight all with his magnificent voice and well-known songs. Following that, international star Terry Bozzio will enchant with his skills on the largest tuned drum and percussion set in the world. Duane Steele, paying tribute to the iconic singer and songwriter George Jones, will take to the stage in November.
Be sure not to miss Heather Rankin over the Christmas season, followed by the award-winning Canadian singer and songwriter Luke McMaster in February, and world-class artists The Celtic Tenors in April.
As always, Bert Church Live Theatre offers shows that entertain kids and adults alike, such as Spidey – A Magic Show in January 2018. In February, well-known Will's Jams will have kids and their parents dancing, laughing and singing out loud from start to finish.
Take In a performance at the beautiful Bert Church Live Theatre, where every seat is a great seat, and the sound and lighting are fantastic. It's easy to get there, parking is free and theatre-goers can bring refreshments into the auditorium while they enjoy the show.
Follow the theatre on social media for the latest news, promo contests and a complete list of upcoming shows.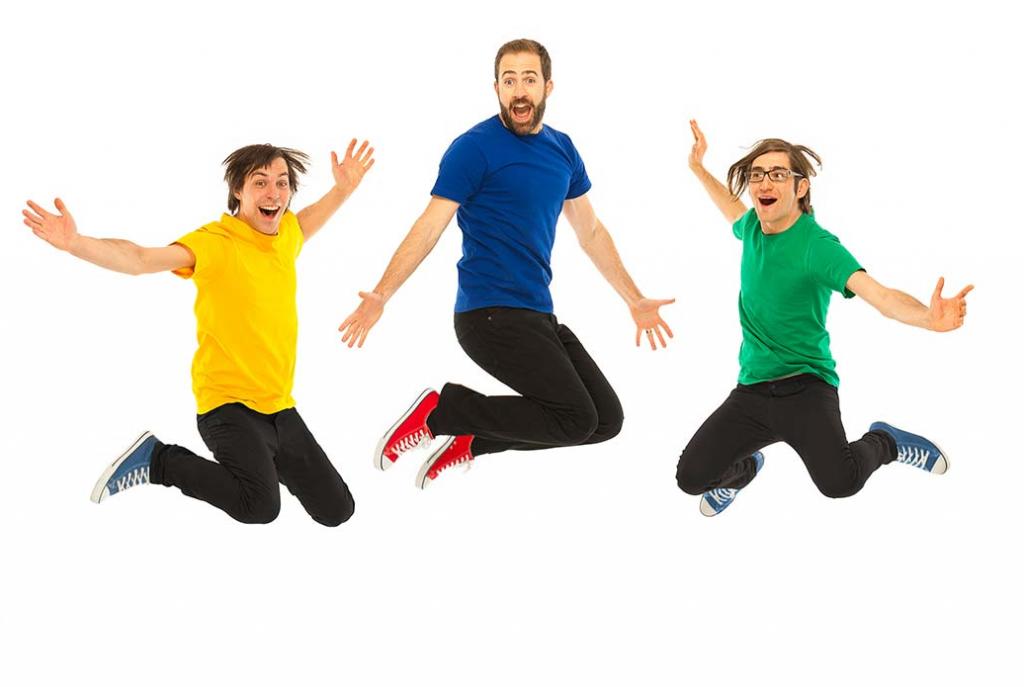 PUBLIC ART
Check out these creative creations around our city.
Airdrie Public Library
A venue for art in the community, Airdrie Public Library (APL) has regular exhibits of around 40-70 pieces showcasing local artists. The art on display changes every few months. airdriepubliclibrary.ca
Bert Church Theatre
A series of applauding hands by Ontario artist James C. Smith clearly shows Airdrie's enthusiasm for the arts. thebertchurchtheatre.com
Box Turned Art
A traffic utility box was transformed into a work of art, thanks to the creativity of local artist Veronica Funk. creativeairdrie.ca
The Centre Murals
The Boys & Girls Club Mural features the work of local artists.
Chinook Winds Fire Hall
The work of abstract artist Koos de Jongh graces the fire hall's main foyer.
City Hall
The Centennial Sphere sculpture on Main Street was created by Cochrane artist Honsun Chu to celebrate Airdrie's Centennial in 2009. Also see local art displays in City Hall's main foyer and meeting rooms.
Genesis Place
In the windows, near the indoor soccer fields, discover the stained glass work by Heinz and Patricia Demes. In Phase One of the building, check out the metal tiles – a panoramic view of Airdrie's landscape – created by local school children.
Gwacheon Totems
Six handcrafted totem poles stand in Nose Creek Park, donated by Airdrie's sister city, Gwacheon, South Korea.
Iron Horse Park Mural
Stop by the clubhouse for an impressive mural – spanning three walls – by local artist Glen Collin. ironhorsepark.net
Main Street Art Project
At Centre Avenue and Main Street, discover the work of more than 30 artists and 1,100 eager volunteers along a 300-foot mural on an empty lot. creativeairdrie.ca
McGillivray Park Sculpture
A twisted stainless steel sculpture by metal artist Dan Hlus graces the park space by the Creekside Crossing shopping area. 
Miller Mural
Local artists Zach Abbott and Graham Masters, hired by property owners Miller Trucking, transformed what was once just an old metal storage facility into art. creativeairdrie.ca
Ravenswood Sculpture
A 30-foot metal art structure of ravens in flight frames one side of a sitting area and gathering place off Ravenswood View.
Reunion and Sagewood Sculptures 
Two of Airdrie's northwest neighbourhoods feature works of art by Cochrane bronze sculptors Don and Shirley Begg.
Utility Cubicle Art Wraps
Discover artist-designed cubicle wraps around the city. creativeairdrie.ca