"There are many ways, big and small, to support the Games, while highlighting our community and its small-town feel"
---
Airdrie will play host to the 2020 Alberta Winter Games (AWG) this winter, with opening ceremonies kicking off Friday, Feb. 14 (yes, Valentine's Day) on Main Street. It will be a live and interactive festival for all ages, featuring fire and light shows that will amaze young and old.
Over the course of the Games weekend, roughly 6,000 visitors will descend on our community, including 2,800 athletes aged 11-17, coaches, sports officials, performers and their families. For many of these young athletes this is the first step on their journey toward becoming an Olympic athlete.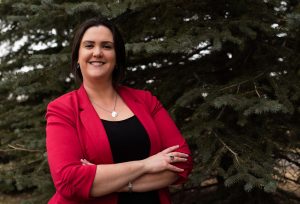 The AWG is projected to bring $1.4 million of visitor spending into our local economy, as well as an additional $4.1 million in spin-off activity. With the Games happening in that slow after-Christmas period, local businesses may be wondering how they can get a slice of this pie. There are many ways, big and small, to support the Games, while highlighting our community and its small-town feel.
Here are some ideas of how your business can support the Games:
Corporate volunteering – get the whole team out for the weekend. With 2,000 volunteer positions to fill, teams can get involved by volunteering to cover a number of shifts. Under their corporate volunteer program, businesses can wear their own logoed uniforms.
Gifts in kind (GIK) – donate various goods or services, i.e. auditing services, gas cards, printing services, walkie-talkies, etc. GIK are recognized through the sponsorship stewardship program.
Vendor opportunities – there are a number of vendor opportunities for local businesses during the opening ceremonies and at different event locations throughout the weekend.
Discounts – drive people to your business by offering discounts during the weekend for those who can show their Games credentials. These are marketed on the local and provincial websites, and in the Guide to the Games.
Community pride – if you have a storefront, paint your windows with community pride for Zone 2 team (this is the zone that includes Airdrie athletes). Zone 2 is Maroon! The Games colours are orange, royal and teal. Organizers are happy to send you the pantones for any of your decorating needs.
Special products – for those operating a restaurant you could theme an item you serve after the Games, i.e. drink, burger, sandwich, dessert, etc. Again, the Games Society will market this for you.
The Games belong to everyone! I encourage individuals, groups and business to get involved and become a champion of the Games as a spectator, volunteer or sponsor. Join us in championing our youth and showcasing the pride of our community through its vibrancy, first-class facilities and genuine hospitality.
To keep up to date with the Airdrie 2020 Alberta Winter Games, visit their Facebook page or albertawintergames.ca. For more information on any of the ideas listed above contact info@airdrie2020.com or call 587-254-8020.