Applications are open until November 15 for registered non-profits and societies to take advantage of Switchback Creative's $10,000 TrailBlazer Fund.
Are you making the world a better place? Do you have a big vision for your organization, but you need some creative expertise to help you solve challenges you have?
Once a year, Switchback looks for organizations that are doing really great work in the community but have web, design or branding challenges and provides $10,000 in services to the recipient. Switchback Creative is a digital creative agency that has worked with more than 300 clients in nine years, building brands from ground level to multi-million dollar companies. This is the sixth year they will award the TrailBlazer Fund.
"We originally started the Trailblazer Fund to give a hand up to young entrepreneurs with a new business idea," says Suzy Rounce, Co-Founder and Creative Director of Switchback Creative.  "After the first four years we realized that we wanted to make a bigger impact with established organizations already making the world a better place."
Winner of the award receives access to Switchback's full depth of marketing expertise, including collaborating with recipients to plan and develop quality branding, design and web development services to take their organization to the next level.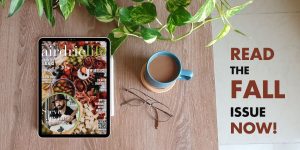 "We created the TrailBlazer Fund so that every year we could significantly help a charity organization take a big step forward," says Rounce, who runs the company with her husband, Trevor. "They, in turn, can do their mission's work with better tools in-hand. In the past five years we have been able to help a community foundation, brain rehabilitation association, a children's festival, public library and a museum through this program."
Finalists are selected on the basis of the following criteria:
Quality and effort of the pitch
Demonstration of how your organization helps to make the world a better place
How much impact could the TrailBlazer program can have on the organization?
Demonstration of the Organization's need of the services we offer
Explanation of the organization goals for the next 1-5 years
"We are looking for passionate pitches submitted in a short video and application format on why they need our help and what their vision is for the future," says Rounce.
The winner will be announced December 15, 2022.
For more information go to https://switchbackcreative.ca/trailblazer-fund