Polaris Travel Clinic and Pharmacy will donate $1 to Airdrie P.O.W.E.R. for every flu vaccine they administer at their clinic from Oct. 19 until Nov. 14.
"Airdrie P.O.W.E.R. is very close to opening their new shelter and we hope our contribution will help with the completion of this needed community resource," says Jason Kmet, owner/pharmacist at Polaris.
"At Polaris, you can get your flu shot and know a dollar is going to a worthy local cause."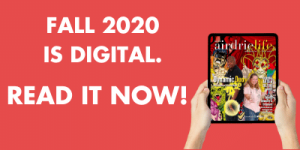 Airdrie P.O.W.E.R. is a non-profit organization that seeks to provide women in Airdrie and district with the means to leave an abusive environment through emergency resources, education and empowerment, thus creating a safe and sustainable community.
They are nearing completion of their day shelter, which will provide a safe, non-judgmental place where women can bring their kids, and make the plans and connections they need.
Dana Gable, the director of volunteerism on the board of Airdrie P.O.W.E.R., says the money donated by Polaris will go towards completing the final stages of the construction of the women's shelter as well as furniture and a few finishing touches.
"We are so grateful to Polaris Travel Clinic for choosing Airdrie P.O.W.E.R. as the recipients of their flu shot donations this year," she adds.
"It's always so wonderful to have the support of local Airdrie businesses, and we wouldn't be where we are today without it."
She says that the shelter is just working on a few changes and upgrades that are needed after a recent inspection and they are hoping to pass their final inspection in the coming weeks.
"We really encourage everyone who is planning on getting a flu shot this year to head to Polaris Travel Clinic between Oct. 19 and Nov. 14," says Gable.
"Not only are you protecting your health and the health of those around you, you are also supporting women in our community who are dealing with domestic violence."
The provincial flu vaccination program started on Oct. 19. There is no charge for a flu vaccination with your Alberta Health Care card.  Polaris Travel Clinic and Pharmacy will be offering flu shots by appointment or on a drop-in basis.
"We expect this year to be a busy one for flu shots," Kmet adds.
"Polaris is taking extra precautions in response to the pandemic with infection control measures and physical distancing."
Kmet says children younger than five years of age cannot get flu vaccinations at Polaris or any other community provider and must go to an Alberta Health Services Public Health clinic.
Polaris Travel Clinic and Pharmacy was established in 2013. Their clinical staff provides pre-travel health consultations, vaccinations, and medications. They also do non-travel vaccinations such as flu, tetanus, and shingles, and also do workplace vaccination and health programs.
For more information about getting your flu shot at Polaris, click here.
For more information about Airdrie P.O.W.E.R, click here and to make a donation, click here.
stacie@frogmediainc.ca