Organizers of Airdrie's Overdose Awareness Day hope the event reduces the stigma of addiction/overdose and drug poisoning.
"Upon hearing about International Overdose Awareness Day, we began to ponder what we could do to observe it; how might we honour our own loved ones, while also acknowledging the grief and struggle felt by others in our community," says Samantha Ginter, event co-organizer.
"Our goal is to increase awareness about addiction, overdose/drug poisoning, and the current opioid epidemic by providing resources and support for family, friends and current users; together with information on substance use and overdose prevention. We aim to reduce the stigma surrounding this issue and promote inclusivity by fostering a sense of community."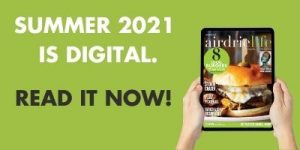 Four Airdrie women who have lost loved ones to an overdose, drug poisoning or other related injury created the event. Ginter, Julie Hazelwanter, Cheryl Bulloch and Kim Risler have all devoted much time and energy to organizing the day for the purpose of sharing the things they have learned from their personal tragedies with others.
"None of us knew where to turn or what resources were available to help as we lived through this; each one of us felt alone," says Ginter.
"What pushed me this year, was the death of my partner Riley Walz, to a suspected fentanyl poisoning on May 5. With Riley's addiction, I was very blindsided by my own naive biases and expectations of how I thought he should live. This event will allow me to share what I have learned to help others who may currently be using substances, in addition to their family and friends."
The event will take place on Aug. 31 from 3 pm to 8 pm at Nose Creek Park and will include resource booths, a drumming circle, guest speakers as well as musical performances by Chantal Chagnon, Invectrum of Green Chilldren, 7heory, Rachel Fafard and Tffany Schollaarft, and Carson Cole. A silent auction will end the night.
In honour of those who have been lost, the event will also include a table to create a memorial banner. Attendees are encouraged to bring photos of their family members and/or friends to attach to the banner or framed photos to display during the event.
"We want everyone to be aware of what an overdose/drug poisoning looks like and how to respond," says Ginter.
"We want our community members to know they are not alone in this, that they do not have to hide and that there are others in the same position. We all need to stand together and support one another. We want to make people aware of what resources are available at this time."
She adds organizers have endeavoured to provide resources for every walk of life, for those who have lost a loved one to accidental overdose/drug poisoning, those who are currently using substances, and all those who love them.
"Drug related deaths have been steadily growing while understanding and resources have not," says Ginter.
"We all need to become better educated.  Our community needs to provide local resources and support. Those suffering shouldn't have to travel to find the help they need."
Organizers of Airdrie's International Overdose Day event will be collecting donations for the Mustard Seed and the Calgary Drop-in Centre at Nose Creek Park. Donations can be new men's and women's personal hygiene products, socks, underwear, toques and/or mittens.
For more information, click here.
stacie@frogmediainc.ca