A children's book written by a local author and illustrated by an Airdrie comic artist was recently nominated for not one, but two 2021 Alberta Book Publishing Awards (ABPA).
Howdy, I'm John Ware is written by airdrielife contributor and former CBC News reporter Ayesha Clough and illustrated by Hugh Rookwood and is nominated in the Children's/Youth Book of the Year and the Regional Book of the Year categories of the ABPA.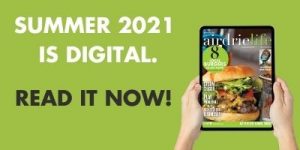 "I can't believe Howdy, I'm John Ware is a finalist for Children's/Youth Book of the Year!" says Clough.
"We've had such a wonderful response from kids and teachers, and now, to be shortlisted in the industry awards is beyond my wildest dreams."
The book tells the real-life story of the pioneer rancher who helped establish Alberta's cattle industry in the late 1800s.
John Ware was born around 1850. His family was enslaved in the southern US. After the war was won, and slavery was abolished, he rode his way north to current-day Alberta, working as a cowboy on cattle drives. He helped to bring the foundation herd of cattle to the Bar U Ranch, near Millarville, and helped to get cattle ranching started in Western Canada.
The Regional Book of the Year is a new category for the Alberta Book Publishing Awards.
"It's all about local stories that are deeply rooted in our region, which is exactly what we're about at Red Barn Books," says Clough.
"The illustrator Hugh Rookwood and I want Alberta kids to grow up with Alberta stories. This nomination will raise the profile of Howdy, I'm John Ware and, hopefully, get the book out to more kids, parents and educators in the province."
According to the  Book Publishers Association of Alberta (BPAA)  website, the finalists for the awards represent the finest of Alberta book publishing as determined by leading professionals in the book industry from across Canada, and showcases the range of Alberta-published books.
"The juries had their work cut out for them, as they deliberated on 109 titles submitted into 13 award categories," said Kieran Leblanc, Executive Director of the BPAA. "We're excited to showcase these books, and look forward to celebrating the award recipients."
Clough is now working on her next book Howdy, I'm Flores LaDue. LaDue is the world champion trick roper and 'First Lady of the Calgary Stampede'.
"At just five feet tall, she could rope five horses running at a gallop," says Clough.
"Her husband Guy Weadick is famous for starting the Stampede, but we think it's time Flores gets her time in the spotlight!"
The winners of the 2021 Alberta Book Publishing Awards will be announced in a virtual presentation, premiering on the BPAA YouTube channel on September 17.
Check out the airdrielife story about the release of Howdy, I'm John Ware on page 25 of our Summer 2020 edition by clicking here. https://cloud.3dissue.net/25261/25280/25498/34692/index.html
stacie@frogmediainc.ca