The management at North Rocky View Community Links (NRVCL) has temporarily closed their in-person appointments, opting instead to speak with clients via phone and Zoom meetings in an attempt to stop the spread of COVID-19.
"Like everyone else, we are all trying to figure this out together and we are not immune to this happening within our staff so we want to do everything we can to keep our staff and clients safe and healthy," says Brenda Hume, executive director of NRVCL.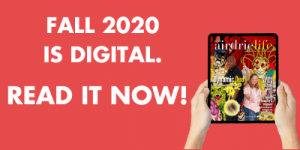 Hume adds she and her staff made the decision in reaction to Premier Jason Kenney's Nov. 12 call out to local businesses and organizations to reduce the number of staff in office buildings at any time.
Hume says Community Links has split their 45 staff members into two separate cohorts – one that is working from home and one that is working in the offices in Airdrie and Beiseker – so they can continue to operate if a staff member were to catch the virus.
In-person appointments will be halted until Nov. 27 and will then be reassessed.
People are still able to come into the Airdrie and Beiseker offices in emergency situations.
"Community Links is still open for business and we have measures in place for those who do not have access to the internet or a phone such as our homeless population," says Hume.
"We are not trying to create barriers. We just want to keep everyone safe."
NRVCL currently supports between 16 and 20 people per day in addition to formal support groups and workshops.
Many of the groups and workshops have been operating virtually since March but others were back to in-person meetings and those have now been changed to Zoom calls.
Hume adds that despite this temporary change, it is now more important than ever to reach out for help.
"We are continuing to do our personal wellness calls especially to seniors who tend to be the most isolated right now," she says.
"We hope that if anyone is feeling isolated that they are reaching out to us for help. We have counsellors, parent mentors and referrals. Folks are still getting help. We are still here for you."
For more information, click here, call 403-945-3900 or email intake@nrvcl.ab.ca
stacie@frogmediainc.ca