The City of Airdrie's 2021 SMARTstart entrepreneurial training program officially launched on Feb. 25 with an enthusiastic and dynamic group of local entrepreneurs and mentors.
The program first run in 2014 and has assisted 115 local entrepreneurs with their new business or business ideas.
As a result, 20 new businesses have opened their doors and 31 businesses have expanded their operations or services, according to a City press release.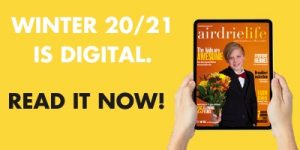 Ten entrepreneurs, representing eight businesses, have been accepted into this year's program.
"This year, with COVID restrictions, the launch of SMARTstart looked a bit different as we had to hold it virtually, but it was still a hit," says Tara Levick, SMARTstart entrepreneur coordinator.
"Between the mentors and this new group of entrepreneurs, everyone was excited to connect and learn about each other. We're very excited to watch these entrepreneurs go through the program and see where they will land in eight months when they complete the program."
Over the course of eight months, the entrepreneurs will complete the 100 Essential Business Skills online training from GoForth Institute, participate in 11 workshops and work with a mentor on the completion of a business, feasibility or strategic plan.
Entrepreneurs with an idea include:
Jen Berg and Elissa Breakenridge, Premier Parenting
Kristen Harrison, Backyards & More
Meagan and Scott Doerksen, Sustainable Hydroponics Farm
Katie Downie, Kid Survival Kits
This year's new business owners (in operation less than three years) are:
Liz Holman, Little Sleep Coach
Lilian Jourieh, Smashdoor Marketing Inc.
Natashia Tiel, Tiel Virtual Solutions
Sharon Borson, Royal Appliance Repair
Stay tuned to meet each of these entrepreneurs and learn about their businesses in the Summer 2021 edition of airdrielife.
As part of the program, the entrepreneurs are partnered with mentor volunteer from the Airdrie business community.
"Despite the current challenging business environment, the entrepreneurial spirit is alive and well," says Jodie Eckert, SMARTstart mentor coordinator.
"Our SMARTstart mentors are looking forward to supporting these new entrepreneurs in developing their business. They remember the difficult times and how much they appreciated the support they received. The mentors welcome the chance to pay it forward."
The 10 local business leaders volunteering in 2021 are:
Melanie Beingessner, Blessingways Family Wellness
Jennifer Benner, Benner Database Designs
Andrew Bennett, The I.T. Company
Michelle Carre, LochSmith Consulting
Tracy Goodbrand, Irricana Kountry Kennel
Heather Harke, Shoplift Deals Limited
Kari Lines, Budget Blinds of Airdrie
Joan Traub, former owner of Airdrie Yoga Studio
Sid Van der Meer, former owner Northwest Equipment Ltd
Jo-Anne Yau, Robertson LLP
The Launch Event was held virtually on Feb. 25 where the 2021 participants and mentors were introduced.
A virtual "speed connecting" session was held to provide the opportunity for program mentors and entrepreneurs to meet.
For more information on the SMARTstart program, click here.