airdrieFEST is returning for its 11th year and City staff is looking forward to bringing the beloved event back to the community after it was cancelled in 2020 due to the COVID-19 pandemic.
"The City of Airdrie is excited to host airdrieFEST this year and provide an opportunity to our community to participate in a fun, family event that show cases Airdrie," says Kim Harris, community developer with the City of Airdrie.
"We are thrilled to bring airdrieFEST back this year. Our local non-profit organizations and businesses faced an incredibly challenging year, and this will be a chance to celebrate their resilience and bring the community together."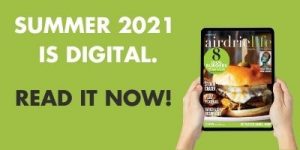 The last airdrieFEST in 2019 attracted about 5,000 people to the city's downtown and included booths with about 179 businesses and non-profit organizations. The 2019 show also included eight entertainers and demonstrations on the stage.
"airdrieFEST is a free family event with good food and an opportunity to get to know our not-for-profit groups and see what programs, sports and volunteer opportunities there are within Airdrie," adds Harris.
"It is an opportunity to talk one-on-one with our participating businesses and to see what's new and what they have to offer."
This year, airdrieFEST will take place on Sept. 11 and run from 11 am to 4 pm outside of City Hall.
"Residents can expect a free family event with music, arts and culture spaces and an opportunity to have a snapshot of what Airdrie has to offer all in one place," says Harris.
Vendor registration for the event opens on July 15. For-profit businesses can purchase a booth for $105 while non-profit groups can obtain booth space for $55. Food truck registration is available for $200.
Harris lists the benefits for businesses and non-profits that attend airdrieFEST as the opportunity to interact in-person, promote products and services, and build relationships.
Harris adds that Main Street will be closed from 7 am to 5pm on Sept 11 for the event.
For more information or to register, click here.
stacie@frogmediainc.ca