The Airdrie Food Bank's (AFB) annual Empty Bowls fundraiser will look a little different this year.
"We are unable to host our usual event, which would normally be a celebration at the AFB with soup, entertainment and kids' activities," says Christine Taylor, events, marketing and communications manager at AFB.
"All of our major events and food drives have been cancelled this year, and as our first time users at the food bank grow, the support of our community is needed now more than ever. People who've never needed to access the food bank are having to turn to us for help because of layoffs and cut hours due to COVID."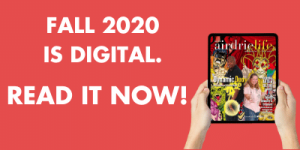 The glazed pottery bowls will be sold on Sept. 16 and 23 at the Airdrie Farmers Market.
Local store Homegrown House & Pantry will sell the bowls from Sept. 11 to 30.
From Sept. 16 to 30, large bowls will be sold online in an auction.
Airdrie residents who have created the bowls include Mayor Peter Brown, Councillor Tina Petrow and 20 local artists.
With bowls featuring everything from flowers to local landmarks and pinecones to fish, there is something for everyone.
Click here for a full list of the creators.
Taylor says AFB staff is hoping to sell 200 glazed pottery bowls and raise between $1,000 to $1500 from the online auction.
The money raised by the Empty Bowls fundraiser goes towards AFB programs, including the hamper program.
"By buying an empty bowl, you're helping to feed a neighbour in our community," says Taylor.
"Buy bowls at the market or Homegrown, bid on our bowls for the auction or help us feed our community during the food drive."
Starting on Sept 26, AFB will also be hosting a Thanksgiving Food Drive at a number of local grocery stores including Sobeys, both Save On locations, Superstore and No Frills.
For more information or to bid on bowls in the online auction, click here.
stacie@frogmediainc.ca