For 10 years, the Airdrie company A Friend Indeed has been providing non-medical companionship and social and emotional care for local seniors.
"Connecting with others has never been more important than it is during the pandemic when seniors are separated from those they love for to protect their health," says Robyn Pearson, founder of A Friend Indeed and Musings & Memoirs.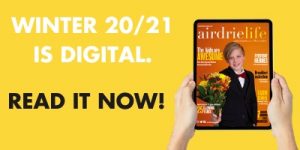 "We are essentially another daughter. Our Friends have a passion and interest in seniors and we are another set of eyes to monitor how the individual is doing from visit to visit."
Pre-pandemic all of the visits were done in person and Pearson says they are now pivoting to create a number of options for "visits" depending on each client's individual needs.
"The pandemic has created a massive interruption in our services and there are a number of clients we are not able to serve," says Pearson.
"However, we are doing what we can and focusing on essential services such as purchasing groceries and making meals for some individuals."
Some residents receive phone calls, others are virtual visits and still others involve dropping off care packages outside the client's home or living space.
The frequency and duration of each visit is also individualized to each client.
"Everyone is on their own journey of aging, so we look at them on a case by case basis to determine what each person needs," says Pearson.
Another thing Pearson realized is more important than ever is the ability to capture older individuals' stories.
The Musings & Memoirs portion of the business records videos of elders telling stories for their families to treasure for years after they are gone.
"Our generation and those before us have missed out on truly learning about what life was like and who our elders really were," says Pearson.
"Yes, we have old photographs and remnants of stories passed down, but to actually see and hear the voices of those from our past is something that would be irreplaceable today."
The recording is done remotely through Zoom with a staff member that interviews the featured individual and helps to prompt them to tell the story.
"Storytelling and reminiscing are effective ways to not only feel better connected but also boost the senior's mood and overall outlook during this trying time," says Pearson.
"We will not get this time back again. Our grandparents and parents will not be around forever. Now is the time to capture their stories, as told by them, before they are forgotten and gone forever."
The video is then edited and finished by a professional with the option for additional enhancements such as music and story markers.
Pearson says some of the stories she has captured include how two people first met, their wedding day, and stories of their childhood and parents.
For more information on A Friend Indeed and Musings & Memoirs, click here.
stacie@frogmediainc.ca