Brothers Brad and Ryan Fleischer are releasing a new track called Ride that exposes their Canadian roots to anyone willing to listen.
The duo makes up the local country band Flaysher with 27-year-old Brad on lead vocals and guitar and 25-year-old Ryan on guitar and background vocals.
The two are born and raised in Airdrie and say music has been a part of their lives for many years.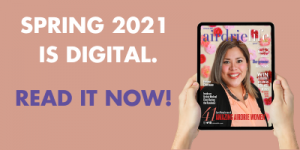 "I bought my first guitar at the age of 12 and I will never forget it. It was a dark blue Fender Squire Stratocaster," says Brad.
Their first show was at the Grace Baptist Church on East Lake Boulevard when they were 14 and 13 and it had such an impact on them, they knew sharing music with fans was what they were meant to do.
"Our first band was called STORM," says Ryan.
"At the time we were too young to play in bars, so we played everywhere else we could. Playing mostly cover songs, we performed at festivals, weddings, birthday parties, and even in over 20 parades on our own float."
Brad adds that they played in about 250 shows before they hit their 20s. The two renamed themselves Flaysher about five years ago.
"We wanted a unique name that we could define every single time we hit the stage. Our last name is about as authentic as it gets," he says.
He goes on to describe their genre as "raw Canadian Country music with some grit."
"Growing up, we were just two brothers in the back of our dad's work truck listening closely to the stories in our favourite songs by classic rock artists such as Bob Seger, Bruce Springsteen, or The Eagles, and country artists such as Tim McGraw and Alan Jackson," says Ryan.
"We feel a calling to write our own stories in hopes that we can make a couple of kids feel the way we felt in the back of that grey GMC," adds Brad.
"Today's country music is the perfect format to deliver our stories."
The inspiration for the new single Ride also came to the duo during a drive.
"One night driving home from a long day of work, a left turn would take me home but I felt like I just had to keep going. I kept going straight until I found myself in the Rockies," says Brad.
"I felt my mind get quieter as I watched the full moon light up the mountains. This experienced sparked the idea for the tune."
Ryan describes the track as "honest and liberating."
"It's a candid story of someone's journey down the road towards self-actualization," he says.
"The song came about very organically; we just gave it space to become what it was meant to be."
Ride is available wherever listeners get their music; Spotify, Apple music, iTunes, YouTube,
To learn more about the band, check out our feature story from our Summer 2020 edition by clicking here and flipping to page 20.
stacie@frogmediainc.ca