A well-known local organization may have changed their name but their goal of helping those in need in Airdrie is the same.
The Airdrie Lioness Club changed their name to Airdrie 1st Club in the spring of 2021.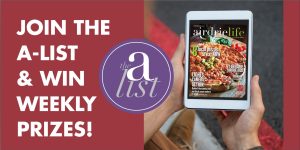 "The Lioness name was actually a name formed from the Lions Club," explains Heather Harke, media member of Airdrie 1st Club.
"They issued a global decision to the Lioness Clubs to pass on dues for the name and to combine our initiatives and we felt as a group that the money is better spent directly in our community here. The Airdrie 1st Club (formerly Airdrie Lioness) is comprised of the same great giving women and offers the same great programs and community support. We just simply changed our name. When we discussed the name change, we wanted something that encompassed what we do. We have always put Airdrie first, so hence our new name was born."
The club, that currently has 37 members, will be once again be running the Hamper Program this holiday season and hopes to collect 350 hampers in 2021. They gave out 300 hampers in 2020.
Airdrie 1st has been running the Christmas Hamper Program (as the Airdrie Lioness Club) for between 30 and 35 years after taking it over from Airdrie firefighters. As an organization, they have given out more than 10,000 hampers
"We decided that it was best for us to do gift cards primarily again so we can keep the risk of transmitting COVID as close to unlikely as possible," says Harke.
"We have so many community members in need, we really need the support from businesses and individuals to make this program happen. We are so grateful for everyone who can contribute."
She says that they are most in need of grocery and CrossIron Mills Mall gift cards but also need toy store gift cards and others that are suitable for teens and seniors as well.
"Any denomination is accepted, we appreciate any amount that someone can give," says Harke.  "No amount is too small. So, if you were hoping to buy something with your kiddos to donate, please consider buying the gift cards and donating those."
She encouraged residents to volunteer by visiting the Airdrie 1st website or emailing info@airdrie1st.com.
"Many hands make for light work, so the saying goes, so… we welcome any number, whether it is one more or dozens more," she adds.
"Each gift of your time or self or financial donation makes a huge difference for our community members who struggle. We really focus our efforts for the betterment of the community and are a long-established organization that gives to so many facets of the city. We are really proud of the work we do and joining us or donating to us will also give you that sense of pride and support."
If you know of someone who needs a hamper, click here. The deadline for applications is Dec. 10 and the sponsorship deadline is Dec. 17. Packages will be delivered on Dec. 19.
Click here to donate to the Airdrie 1st Club Hamper Program online. ATB Cares will match 20 per cent of donations (up to a max of $5,000 per month).
"We really appreciate every amount, and every effort to put this incredible program together," says Harke.
"It just takes one small step of effort to impact someone else's life positively and we hope you choose us as a place to offer your support."
stacie@frogmediainc.ca