Are you trying to make sense of all the mixed messages in the media about the real estate market?
I will try and break some important points down for you. Sales have dropped since the first half of 2022, but they are still stronger than what we saw prior to the pandemic, to the tune of 15 per cent higher. Higher-end home sales have slowed, however the average home and condo sales are strong and getting stronger. Supply remains low, with less than two months of inventory available, which is pushing us closer to a more balanced market. However, this isn't affecting pricing, as prices are still 11 per cent higher than last year, and six per cent higher than the beginning of the year.
In Airdrie, we are seeing buyers taking more time to decide on whether to purchase and what to purchase. Buyers are weighing out, is the market going to go down? What is going on with all the interest rate increases? Sellers believe because their neighbour sold for $100,000 over asking that they can as well, but that market is gone. The interest rate increases have helped to slow the major markets across Canada, however Alberta is a different story.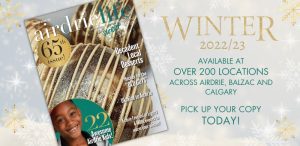 Alberta is seeing people come from Ontario and British Columbia because we are still more affordable. This is forecasted to continue into the second half of 2023 as people can become mortgage free or enter early retirement by moving here. Migration from just these two provinces has doubled year over year. As well, we as Albertans are more confident in our economy, not only because oil and gas are doing well, but other sectors, like technology, are attracting people to come here.
People looking to sell are in a good situation here in Airdrie, and the opportunity to invest or to get into the market is good despite interest rates. Interest rates are still at a low and manageable rate, just be sure to talk to the professionals to make the right decision for you!
Shilo Storey is a Realtor with RE/MAX First