Accessorizing well completes a beautiful room just as it does a great outfit. On the flip side, accessorizing can be a major distraction and make a room feel very uninviting. There are a few common mistakes I see that are easily fixed.
Rug size. The front furniture legs should be on the rug. This means your sofas and accent chairs will likely need to be pulled off the perimeter walls too. The most common size of area rug for a typical living room is an 8'x10'. This will allow for walking flow around a standard-sized coffee table. Don't worry, you'll still see enough of your hardwood floors to appreciate them. If you're not sure of the rug size you need, you can use painter's tape to lay out your size requirement and pick something up as close to that size as is available. They're standard sizes, and chances are you're looking for an 8'x10' rug.
Standard pillows. I've never liked the free pillows that get thrown in with the purchase of box-store sofas. They're either in exactly the same fabric as the sofa, boring, or in wild fabrics with way more personality than you'd otherwise choose. They're probably also stuffed with a bulky acrylic insert. Beautiful complimentary neutrals with various textures make such a difference to a cozy living room. Even swapping out the insert for a feather one will make the pillows sit nicer.
Too many small accessories. Lots of little knick-knacks clutter a space and nothing is featured properly. Larger, statement accessories with a few small knick-knacks strategically placed will achieve a much more attractive space and showcase those special mementoes better.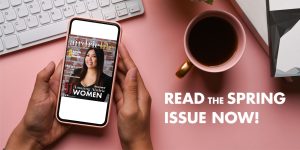 Art on every wall and hung much too high. Not every wall needs decor on it for the room to feel complete. One large feature piece with a couple of complementary pieces of art are often enough to pull a room together. Ensuring the art is not hung too high will also make visual sense. A general rule of thumb is 57" to the center of the piece.
Not enough or outdated lighting. If the room has a ceiling light fixture, there are so many great options to introduce some personality from flush-mounted fixtures to large pendants. Ensure the fixture you choose will provide adequate light for the size of room. Additionally, you might consider adding a dimmer switch that'll provide light-level options. Incorporating lamp light is great way to layer lighting. Floor lamps and table lamps can add so much to almost any space. Adding a table lamp to a dining room buffet is an unexpected and yet, beautiful accessory. Considering where the lamp will be plugged in out of site is an important consideration.
Accessories done well can make a room full of tired furniture feel comfortable, inviting and very much on trend.