Those looking to move to Airdrie or within Airdrie will have a new option with the city's newest community underway.
Cobblestone Creek is located in the city's southwest quadrant, directly south of Chinook Gate, and construction on the first phase began summer 2021. Showhomes are currently under construction and set to open in May, according to Ruth Price, project co-ordinator for Melcor, developer of the community.
"I think people's ideas of what they want [have] really changed due to the pandemic. They're spending a lot more time at home; they want something kind of calm and peaceful, which is our vision for the community," Price says. "A calm environment that feels like your oasis in the middle of chaos. Somewhere you can come home to, belong to a community, have your peace of mind."
The development includes nine phases and is planned for completion in 10 years. It will bring approximately 1,200 new residential units, with a variety of housing styles, to Airdrie. According to Price, one of those styles includes a brand-new style to Airdrie that's ideal for first-time homebuyers.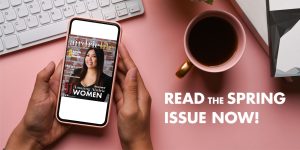 "Zero-lot-line product essentially allows a first-time homebuyer to own a single-family home with four walls of their own. A purchaser who may have only qualified for the price of a duplex or semi-detached home would now have a single-family home as another purchasing option," Price says.
Builders for the development include Shane Homes, Excel Homes, Rohit Communities and Douglas Homes. The first phase of construction is now complete and consists of 90 lots that include single-family front-drive homes, laned single-family homes, duplexes and semi-detached homes. Construction on the second phase will kick off this spring and will include 116 lots with zero-lot-line and starter-type homes, as well as a mix of front-drive and laned single-family homes.
Price says Cobblestone Creek will also be a great option for those looking for more space or to downsize. Prices will start in the $400,000s. The new community will include parks, walking trails, a space for community gardens with picnic tables, basketball and tennis courts, and a K-9 school.
Fields border the west side of the community while a dry creek bed borders the east side and amenities are to the north. To the south is a future recreation centre planned for completion in 2025, according to Price.
"Cobblestone Creek will be a master-planned community, tucked in the southwest corner of Airdrie where you can come home to calm," she says.