"Your home inspection will ease anxiety and give you more time to focus on the excitement of having a new home"
Buying and selling a home is a big deal. Not only is it a huge financial investment, it's where you'll build your life filled with moments that matter. You can make the most of those moments by having complete peace of mind in your new home or when selling. We've pulled together five times you'll want a home inspection: 
Throughout the building process. If you have the opportunity, it can provide peace of mind having unbiased, independent inspectors view your new home during the building stage – before plumbing, framing, electrical and HVAC are hidden by drywall. 

 

Deciding on your new home.  Home inspectors have a keen eye for spotting deficiencies that often go unnoticed to the untrained eye. Inspectors also carry useful tools and equipment to assist in ruling out deficiencies. When purchasing your new home there are often a few parties involved, and it can be reassuring to have an unbiased, third-party professional opinion on the condition of your new home, whether it is brand new or new to you!

 

Investing in your future. Your home inspection will ease anxiety and give you more time to focus on the excitement of having a new home – all for a fraction of the cost of your new home. Homes are often the most expensive purchase you will make in your life; it's definitely worth the extra time and care to ensure it is a solid investment.

 

Meeting your new home for the first time. Introductions are always easier with an icebreaker. Consider your home inspection like an introduction to your new home. During the inspection you should learn how to properly care for your home-specific systems (i.e. HVAC and exterior drainage) and how to maintain the building materials within your home to increase their longevity and ensure they are functioning well. 

 

Selling your home. Things like weather, wear and tear, and lifespan can all affect the condition of your home. Having your home inspected before selling gives you the time you need to obtain reasonable repair estimates. It also shows prospective buyers you are dealing in good faith to help avoid 11

th

-hour negotiations and delays, and justifies your full asking price.

 
Make the home buying and selling experience a whole lot more relaxing by choosing to have a home inspection. Leave the nitty-gritty to a professional and give yourself reassurance as you make one of the most exciting decisions of your life.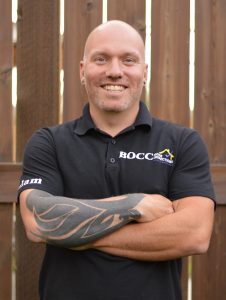 Adam Boccinfuso is a Certified Master Home Inspector and co-owner with wife Veronica of Bocc Home Inspections in Airdrie