Airdronians turned out dressed to the nines for the sixth annual Airdrie Mayor's Night of the Arts (AMNA) awards, held Saturday, February 11, at Bert Church Theatre.
The event recognizes and celebrates the talent, energy, enthusiasm and support for the local arts community, with 30 nominees in six award categories covering a wide field of artists including singers, painters, potters, make-up artists, actors, culinary chefs, graphic designers, teachers and arts supporters.
The gala evening was emceed by Mayor Peter Brown, ably assisted by a unique mime performance from Bill and Gill (also known as Tare Rennebohm and Haley Day), and featured a number of dazzling performances highlighted by Julian Austin singing Styx's Come Sail Away in a heartfelt tribute to his recently deceased son.
"All of the nominations received were of top quality," says Tina Petrow, committee chair. "Our adjudicators were impressed and pleasantly surprised by the talent we have here. We are so proud of the Airdrie Arts community!"
Congratulations to all the nominees, finalists and winners and thanks for making our community better!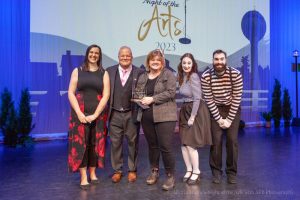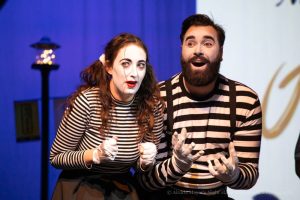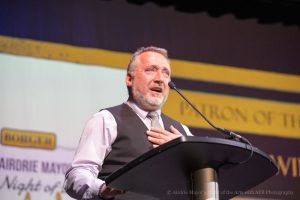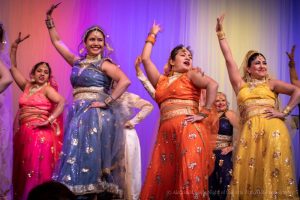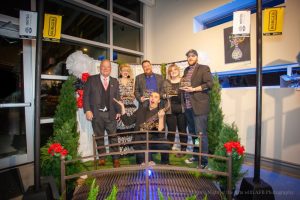 Award Finalists (*winner)
Arts Educator                  
*Lisa Ammirati – Skyline Music
Anthony Burbidge – Airdrie Music Lessons
Christine Trac – W.H. Croxford High School
Champion of the Arts
Robin McKittrick – Nose Creek Players
Emerging Artist               
*Taylor Burton – Drama
Gabrial Morris – Music, singer/musician
Mariette Nel – Artist
Patron of the Arts          
Davis Chevrolet
Professional Artist         
Flaysher – Music
*Mitchell George, Crooked Cinema Inc. – Video and film production
Hugh Rockwood, Chozen Studios – Graphic illustration
Youth Artist                     
Emma Corcoran – Dance
*Caleb Gatcke – Music, saxophone
Eden Regier – Music, singer/musician