You may have heard of Airdrie's Kristin Grace; she and Christine Wigley won the ARTember Festival's Springwood Studio Songwriting Contest in 2020. At the time, Grace said music was her passion and that she planned to pursue a music degree after graduation from high school.
In December 2021, Grace took the next step in her career, packing up her belongings and moving to Waco, Texas, to attend McLennan Community College to study audio technology.
"I'm laying the groundwork for my future," the 18-year-old says, "and I'm excited to return to Alberta in two years' time and bring what I've learned to the music scene there."
She recently completed her ARCT, which is the highest academic associate diploma awarded through the Royal Conservatory of Music. However, rather than attending university to earn a music degree, she felt that adding the recording diploma to her pedagogy, classical and voice training, along with her piano, guitar and songwriting skills, would allow her to be the musician she wants to be.
"I really wanted to do something I'm not already good at," she adds. "I love performing and writing, but straight up just being a pragmatist, recording is very expensive."
Why attend college in Texas? Grace has two older siblings attending the same college and being with family so far away from home made the decision to attend McLennan easier.
"I've never really travelled much," she explains, "and being where I could live with family made sense."
Like most musicians, the pandemic has made it difficult to perform and earn a living, but Grace has kept busy.
Between busking at the Airdrie Farmer's Market, collaborating on co-writes, she's recently released a demo called Homemade Hymns, which she recorded on her laptop.
"I loved that (recording) process. I absolutely love performing, but I loved this way more."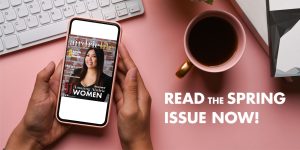 Homemade Hymns is a compilation of some of her favourite traditional hymns and some that she has written. Her vocals are strong, reflecting the country roots she's drawn to; the four original pieces are written in the style of hymns and are authentic and singable. Her obvious skill and talent as a musician blends wonderfully with the demo's theme, and the recording, using GarageBand, is balanced and not overly processed.
The project was an experiment of sorts to see if she could master the complexities of recording, she says. "I love hymns, and they are great to play around with, and to learn how to improvise."
Her thoughts are always on the future and about what kind of lifestyle she wants when she's 30 or 40. Family is important to Grace, and being a musician on the road, and possibly dragging children around from hotel to hotel, would be a rough lifestyle, she says.
"Long term I just want to write, and create, and so I thought if I can be as proficient as I can, it gives me a lot of freedom to be more independent in what I want to do and when I want to do it."
Since she is unable to work as a musician while living in Texas, Grace plans to spend her time writing and creating, and learning the processes involved in studio recording.
She also plans to create plenty of online content and collaborate with people back in Canada in co-writes, so that when she returns in two years' time, she can "hit the ground running."
"I am very excited about everything that's happening. I miss home lots, but I'm excited to bring back what I learn from here, and maybe take what I bring from home to here."