This season is going to knock your socks off! Whether you're looking to take more fashion risks or add to your already stellar wardrobe, here are some of fall's hottest trends and what you can expect from The Store Upstairs this season. 
As Canadians, we have mixed emotions when it comes to fall. It's so hard saying goodbye to the sunshine and warmth of summer, but fall fashion is fun to snuggle up in.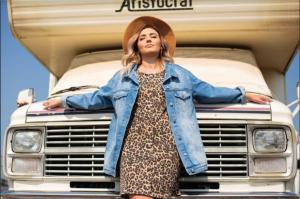 This fall is all about making statements. When it's minus 30 outside, that can sometimes be difficult to do. Enter – the statement coat!  Whether you prefer flashy prints or something warm and fluffy, this is a statement we can all really get behind. Wear them layered over your favourite tops and dresses or buttoned up alone. All you'll need is a pair of killer boots to finish off your outfit.  
Statement coats are great for colder days, but when the furnace is on full blast it's tough to keep a big coat on all day. Animal prints are another eye-catching trend this fall you will be seeing in every way, shape, and form. From bags to blouses, the classic revival of leopard prints and tiger stripes are all the rage for a nice and easy, throw on and go look. 
Of course, fall wouldn't be fall without our Canadian staple, plaid. We are all too familiar with all the variations; check prints, buffalo plaid, the classic button up, but this fall is all about unexpected pairings and wearing plaids in new ways. Try mixing different textures and prints together to create something unexpected and amazing. 
Lastly, dig deep into the back of your closets because 80's inspired outfits are back! Short dresses and assertive shoulders are making a huge comeback. You can also expect to see metallics and foil fabrics in full force especially once the holiday season starts. Whether it's in your makeup pallet, or on your person – this is one trend you're going to want to incorporate into your everyday wear. 
For more fashion tips and tricks, come by The Store Upstairs, where the fashion experts will have you looking fall fabulous!