Airdrie is full of extraordinary talent and thanks to the Airdrie Performing Arts Society, you can experience it firsthand through a night of live entertainment showcasing Airdrie's best performers.
The 11th annual showcase concert of the Airdrie Rotary Performing Arts Festival is set to fill Polaris Centre for the Performing Arts with an assortment of musical harmonies April 2 at 7 p.m. Festival co-ordinator Jennifer Harbour says she is hopeful the show will go live this year for the first time since 2019 but could be held virtually, depending on COVID-19 restrictions.
"You have children playing classical pieces on the piano, you have children singing classical foreign-language opera, broadway-style performances on stage…." Harbour says. "It's just phenomenal – the level of talent that we have in our city. As soon as I sit and I listen to the performances, I'm just awestruck."
The concert is the finale of a 10-day festival for anyone ages five and older to perform a variety of disciplines, including piano, voice, musical theatre, speech, strings, guitar and ukulele. It's an educational, non-competitive festival that consists mostly of children and youth. Harbour says it provides a platform for those living within the Rocky View Schools district to perform in front of professional adjudicators hired by the society.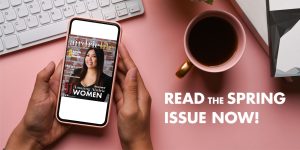 "Our students – they're typically in music lessons of whatever discipline it is that they're focusing in on – and they will prepare their pieces and perform them in front of a live audience and the adjudicators," Harbour says. "The adjudicator makes notes that the students can take home with them and then they'll do a master class and sometimes work individually with those students during the sessions."
The festival will run from March 21 to 31. Registration is closed but tickets for the showcase concert are $10 and can be purchased starting March 21. Money raised from registration costs and ticket sales covers festival expenses, as well as scholarships for the students recognized for extraordinary performances by the adjudicators.
Tickets can be purchased through Harbour via email at jt.harbs@gmail.com or phone at 403-585-6532. There will also be a 50/50 draw at the concert to raise funds for the society and those tickets can be purchased online at airdrierotaryfestival.org
"There's no other place in Airdrie for our youth and our children to be able to perform live on stage and to receive an educational workshop session with a professional, who may be a university instructor or a professional musician themselves," Harbour says. "Being able to showcase that on stage in this concert is a very unique opportunity for our city and something that just doesn't happen every day."