Beyond Pronouns released to a glowing reception. Tammy Plunkett shares her journey from mom to bestselling author.
I knew there was an audience and an appetite for my book Beyond Pronouns: The Essential Guide for Parents of Trans Children, but I think we were shocked by how much of a glowing reception the book would receive.
It all started after my child came forward to my husband and me to say he was a transgender boy in August of 2016. As an avid reader, I searched for books to help us along this journey, but all I found were clinical books written by doctors and social workers. I knew I couldn't be the only one feeling the emotions I did at the time, and I could tell from the other parents who came to Airdrie Pride's monthly parent support group, Parenting with Pride, that others shared my struggles. So, I began by writing an article for Today's Parent which led to an influx of parents contacting me from all over the world looking for more information. That should have been our first clue to how the book launch would go.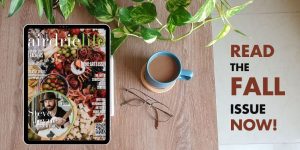 Fast forward to early 2021, when I approached my publisher with the idea of writing a book to help parents in the first hundred days after their child comes out as transgender. By then, I had our own experience and had worked with other parents for close to five years and knew what parents of trans children needed. I was offered a publishing contract within 48 hours. Because the book flowed out of me so quickly, I handed it in early, and the publisher bumped my book release to June 21, 2022 – smack in the middle of Pride month! I was overjoyed by the excellent timing.
My publicist, Principio PR, and I got to work laying out a plan on how we could promote such a niche book with a niche audience. My one dream was to be on The Social, but my publicist wasn't going to stop there. In May, before the book was even released, I appeared on The Doctors in the U.S. She leveraged Pride month to get me booked on The Social and The Marilyn Denis Show. I did two author appearances at Indigo in Calgary and two book signings in Toronto. Finally, my son Mitchell and I spoke at Pride in Toronto, not to mention the radio and print interviews across Canada. As a result, most of the stores had a difficult time keeping Beyond Pronouns in stock that first week it was released. Not too bad for what I thought was a niche topic.
In the end, the biggest lesson I learned from the book launch was that timing is everything. The topic of supporting parents to support their gender-diverse children is very much needed as the stigma of being different is losing its power, and the representation of transgender people allows more people to feel seen and belong. And, it doesn't hurt when your publisher launches your book when the whole world is paying attention to your topic.
Beyond Pronouns is available locally at Shoplift Deals, or you can buy it anywhere books are sold.