90s Dance Mix Music Bingo
October 9 @ 7:00 pm

-

9:00 pm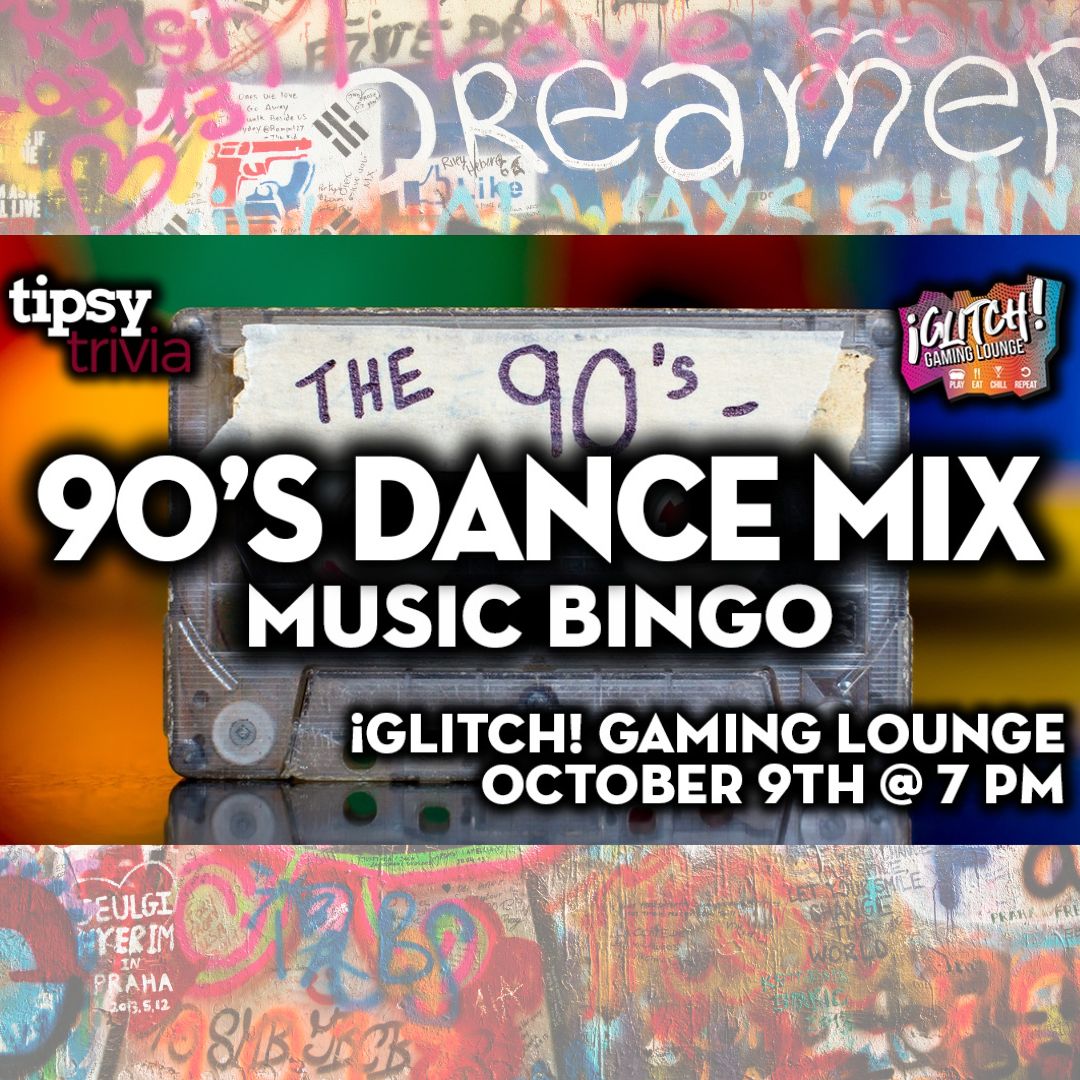 Relive the energetic and infectious beats of 90's Dance Music with our exciting event: 90's Dance Music Bingo! 
 Join us as we take you on a journey back to the vibrant dance music scene of the 90's, where unforgettable hits and iconic rhythms ruled the airwaves. Get ready to groove to chart-toppers like "Rhythm Is a Dancer," "Finally," "Gonna Make You Sweat (Everybody Dance Now)," "What Is Love," "Show Me Love," "Be My Lover," and many more classic tunes that will have you moving and grooving! 
Here's how it works: Our lively twist on traditional bingo replaces numbers on your bingo card(s) with the names of popular 90's dance tracks. Our talented DJ will play 45-60-second clips of these beloved songs, and you'll mark off the corresponding spots on your card. Throughout the event, we'll be awarding awesome prizes and surprise giveaways to make your night even more thrilling! 
Best of all, this event is completely FREE to attend! 
 Your ticket includes a booklet of bingo cards for the entire game. Although a ticket doesn't guarantee a reserved table, we recommend arriving 45 minutes prior to the trivia event to secure your spot. Seating will be allocated on a first-come, first-served basis, ensuring that everyone gets a chance to immerse themselves in the electrifying atmosphere. 
Our goal is to ensure that you have an unforgettable time! So gather your friends, put on your dancing shoes, and join us for an evening of 90's Dance Music Bingo. Let's create memories filled with the infectious beats of the era and make this a night to remember!