A local filmmaker recently had the show he and has worked on for the past five years picked up by an American distribution company.
Cory Gerard, who has lived in Airdrie for 13 years, says he was skeptical when the company first reached out to him, before realizing this was his dream come true.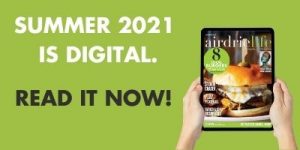 "It was great! I mean at first I thought 'this has to be a scam' but upon research and negotiations, we became really aware that this is extremely legit," he says.
"It's tough to explain the feeling… unreal would be the best way."
Gerard has been filmmaking for about seven years, but he started his love of the screen on the other side of the camera. He was interested in acting and did a workshop with actor Adrian R Mante in Los Angeles plus workshops in Canada with actors Julian Black Antelope and Heartlands Shawn Johnston.
"I love creating," he says of why he switched from being the star to making the magic happen.
"I love watching the process from raw footage then putting it all together into something incredible. I love watching the amazing actors we have take a character and bring them to life."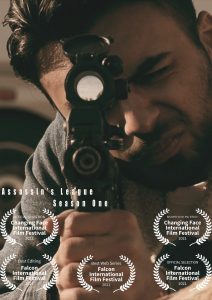 The show that was picked up by the American distribution company is called Assassins League. It is about a retired CIA black ops agent being pulled from retirement to hunt down a rogue assassin that has started a league with the aim of killing the leaders of the free world.
Gerard says he could never create the show that caught the distribution company's eye on his own and attributes the success of the show to the 30 cast members and the rest of his team including director of photography Jury Rodionov.
"He came on board about a year or two ago and has completely changed our game," says Gerard.
"He is a genius with that camera. My producer and business partner at Calcor Productions, Nick Zacaruk came on board about three years ago and has totally revamped our marketing strategy and allowed me to focus fully on the project."
Most of the show has been shot in Airdrie with actors and crew volunteering their time. A number of business and property owners have also allowed the team to use their land as backdrops for free. They have shot in other locations through the area as well including Calgary, Madden and Crossfield.
"I want people to know how hard everyone has worked on this," he says.
"We started this adventure five years ago. With re-writes and reshoots and casting, it has been a crazy ride. All my actors and crew and team volunteering their time has finally paid off."
The show is currently shooting and Gerard plans to film three more episodes by mid-September.
"The airing schedule will be decided by the distribution company as they start to sell and distribute the series," he adds.
According to Gerard, the distribution company will take the series and sell it in markets around the world. They will distribute to networks and streaming apps like Netflix, Amazon, IFC.
As of now, season one will have nine episodes and season two is planned for eight.
To view the trailer of the show and for more information, click here.
stacie@frogmediainc.ca