Wow! What an AMAZING night we had in Airdrie at the Bert Church Theatre!
Thank you to our 200 guests who laughed, cried, sang- a-long and cheered our 47 nominees and 10 recipients.
We had an incredible time thanks to our amazing sponsors, the exceptional entertainment provided by Haley Isabel, Christine Wigley, Eden Regier and Debra Power. We sipped prosecco, noshed on desserts, and sent everyone home with a gift from our title sponsor Pharmasave on Centre.
Please enjoy our memories below and read the thoughts from our 10 recipients.

Watch for nominations opening soon for the 2024 Amazing Airdrie Women Awards.
Meet the 2023 Amazing Airdrie Women Award Recipients
Superior Hearing Amazing Promise: Carys Singham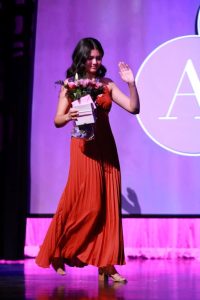 "I was so overwhelmed from the support that everyone showed me last night, but I am beyond grateful for all of it. I am humbled to have been acknowledged and to have experienced this with so many incredible, amazing, women. I am honoured to have been nominated alongside two other amazing women, Farah Walker and Keira Macdonald. This was incredible and I hope many other amazing women will be able to experience this as well."
Explosive Edge Amazing Athlete: Sophia Howell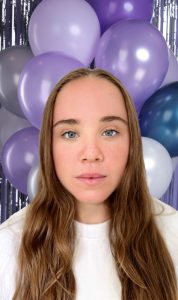 "I'm so grateful to have won the amazing athlete award and so grateful to airdrielife magazine and their sponsors for putting on such a great event. I want to also thank my cousin Ryan Doel for nominating me for this award and my entire family who supports me with everything I do. Congratulations to all the other nominees and winners as well!"
Pink Wand Amazing Workplace: Blessingways Family Wellness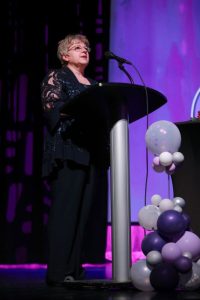 "airdrielife does such a great job of highlighting strong, caring, empowered women and it was an extreme honour to be standing among 200 amazing women last night. I believe that when a group of talented and dedicated women come together, we can change the world. At Blessingways, I feel that our strong team of talented and dedicated women changes the world for the better every day. On behalf of all of us, thank you for this award."
 Cream Body & Bath Amazing Determination: Preet Nijjar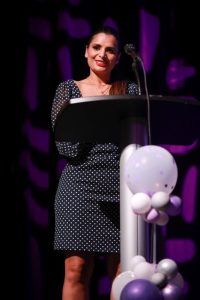 "I'm honoured to receive this award and to be recognized for my determination! These awards are a testament to the power of perseverance and support of our community.  I'm also grateful for the opportunity for being part of such an amazing community of women in business. We may be small but we're mighty and we're proving that every day for the hard work and dedication. Thank you airdrielife Magazine for recognizing our effort and supporting us as we continue to grow!"
McKee Homes Amazing Mentor:Amy Katlan Kapcsos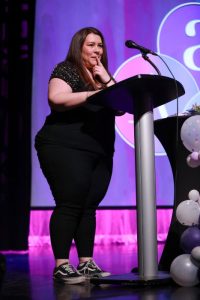 "It was really humbling to have my name called out after being nominated next to the absolute powerhouse line-up in my category of amazing Mentor. I was so happy just to be nominated, and this was just the sweetest icing on the cake. I just couldn't help but feel so validated, and excited to keep doing what we do. I'm so thankful to everyone who worked to make this happen, and to the 46 other nominees and the talented singers who inspire me, and the rest of the community every single day!"
Pureform Amazing Courage: Cheryl Bulloch
"Winning this award means that Jacob's voice is being heard. It means that Airdrie Overdose Awareness and Airdrie's Hope for Healing are helping to make a difference in our community. I feel it's a win for all those suffering from mental health issues and substance use disorders."
Pharmasave On Centre Amazing Heart: Dawnie McElligott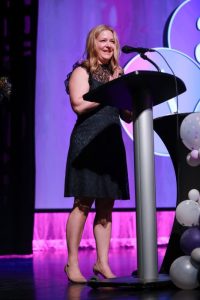 "Thank you to you all for choosing me for the award!  The 2023  Amazing Airdrie Women Awards was a beautiful, classy and enjoyable event. I felt honoured and privileged to be not only part of it but to walk away being the recipient of the Amazing Heart.  Thank you again. I totally forgot to add this in my thank you but….. Live organ donors is not for everyone. But it only takes seconds to register your organs online. If anything were to unexpectedly happen to you, this is one way to save many lives.  Please register today at: https://myhealth.alberta.ca/Pages/OTDRHome.aspx"
Vitreous Glass Amazing Cultural Ambassador: Elizabeth Hall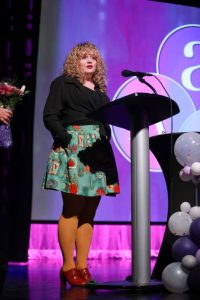 "I believe; like most of the women nominated and anyone who volunteers or mentors, we do this because we see a way we can help our community so we do it, without thought.  It's never for personal recognition, although having your accomplishments and hard work noticed lets us know what we are doing is appreciated and important to others as well. I am truly honoured to have been the recipient of this award and included in an event with all these amazing women!"
GP Law Amazing Advocate: Heather Spearman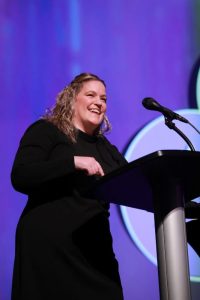 "I am just so deeply honoured and humbled to receive the amazing advocacy award. Huge thanks to Sherry, Jim, airdrielife magazine, and everyone who put nominations forward to acknowledge and validate the work of all of these beautiful women. Because of all of you, I am inspired to continue fighting for a better community and a better future!" 
First & Main Financial Amazing Legacy: Candice Kolson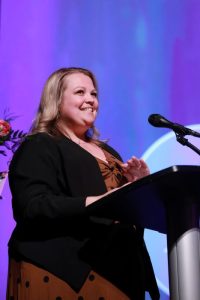 "Maya Angelou said it best: when we give cheerfully and accept gratefully, everyone is blessed. I am humbled that people voted for me and they felt I am building a legacy in Airdrie. I don't start my day thinking 'how can I leave my stamp,' or get attention for what I do in the community, so it is overwhelming to find out that others feel I have had a positive influence here."