"I feel good when I help others, and I like to feel good"
It's our second year of celebrating awesome kids in our city and we have nearly doubled our awesomeness thanks to an eclectic and electrifying group of young people who exemplify the best of Airdrie's youth.  
We've tried to encapsulate their awesomeness here – but you can read more about each student from their nominators here, and also learn where each of our recipients plan to donate the $50 cheque they receive as part of their award thanks to our sponsor Chinook Gate/Brookfield Residential. In total, $900 will be donated to charities selected by each child. Now that's awesome! We'll celebrate our awesome kids in January at a family party at Woodside Golf Course and present them with their official T-shirts, Sullys gift cards and a few more surprises!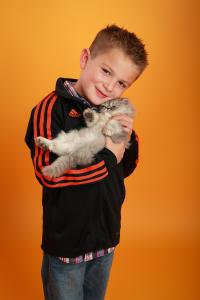 Aidan, 9, and Nolan Pole, 7, have a passion for helping others. Besides doing anonymous acts of kindness, the duo  has collected food for Airdrie Food Bank, replaced dead trees in a local park and spent hours helping at a local animal shelter. Recently, the boys put on a bake sale, soliciting help from friends and family, as well as Avenue Cakery & Bakeshoppe, raising $3,295 for Ryan Straschnitzki, a local hockey player who was paralyzed from the waist down in the Humboldt, SK bus crash earlier this year. When asked why he does so much for the community, Aidan answers, "It makes me very happy," adding seeing others unhappy makes him "very sad."

Their nominator Lorie Sachs says that "these two young boys are growing up to be fine young men."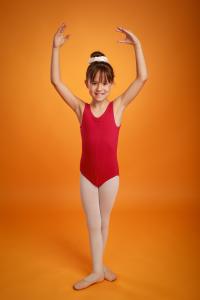 A member of the Science, Technology, Engineering, Arts and Math (STEAM) team at her school, Alex Steffler, 10, isn't afraid to venture into areas usually dominated by boys. With her keen mind and leadership skills, she breaks down barriers and helps other girls do the same, encouraging them to embrace the same challenges so they can reach their potential. "Earlier in time girls didn't have the rights, and I feel we should have the same rights as boys," she says of her efforts to teach other girls. Steffler's teachers rave about her compassion and calmness, but it is her desire to "just help others" that most impresses.  
"Seeing how her brain works – at such a young age – blew my mind. I knew she was something special!" Jill Quirk describes in her nomination for Alex.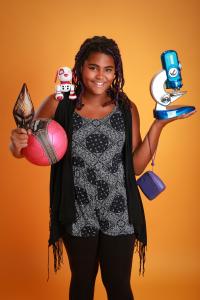 Ammalee Addai, 11, loves to solve problems, answer questions and learn new things. But what sets Addai apart is her love of teaching others. A member of her school's STEAM team, which uses fun activities to expose kids to science and technology, Addai has plenty of opportunities to help hone her natural teaching abilities. But this past summer, she took it further, teaching educators how to use technology in their classrooms at the Ed Tech Summit. She describes the experience as being, "Kind of weird, but fun too," adding she hopes to be an elementary school teacher when she grows up.  
Nominator Jill Quirk describes Ammalee as "a girl who wants to make people happy and always finds ways to make things run smoothly. She is someone who epitomizes what integrity should look like."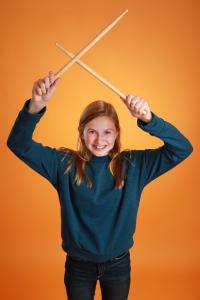 Elle Groeneveld, 12, is a natural leader who goes above and beyond. Despite being a busy farm kid, athlete, 4-H member and exemplary student, Groeneveld is active on her school's leadership committee. She dedicates countless hours to helping organize events, volunteering at school activities and fundraisers, and helping and mentoring others. Her teacher calls her a shining leader, but Groeneveld simply loves to be involved and help others. "I love to give back to the school. It is so much fun and a great way to help and meet new people," she says.  
"She is no doubt an asset to our community, and will continue to find ways to improve our city and beyond throughout her life. She is an AWESOME Airdrie Kid – and certainly one to watch." says nominator Erica Legh.
Ellie Sachs, 9, doesn't let her age stop her from doing amazing things. The youngster is an active volunteer, serving treats to elders during the holiday season, helping with food bank drives and at her church. Sachs recently amazed her friends and family by completing a 27-kilometre walk from Banff to Canmore, raising more than $1,000 for cancer research. But she didn't just finish, she did it with a positive attitude. "I had a big smile on my face," she says of the feat.  When asked about her giving nature, Sachs simply replies, "I feel good when I help others, and I like to feel good." 
Nominator Jenn Pole describes Ellie as "a girl that when you walk into a room she makes sure you feel welcomed and included. She has a heart of gold and always trying to help others. She never does this for recognition but just a kind soul."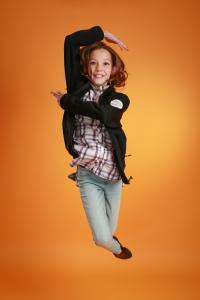 Elodie White, 12, knows that confidence is related to hard work. With a voice like an angel, this youngster is committed to honing her talent. Her work hasn't gone unnoticed, she has earned awards, including a scholarship at the Airdrie Rotary Festival of the Performing Arts, and has landed a spot with the Young Canadians for four years running, enabling White to perform in the Grandstand Shows at the Calgary Stampede. "I feel more confident. I used to be a shy kid, but now I am [an] extrovert," says White. "[Singing has taught me] you should always try your hardest."
"She brightens days and is a genuine role model for those around her. Elodie's friends and family are quite lucky to be around her, benefiting from the spirit of this truly AWESOME kid!" says her nominator Alana Cyron.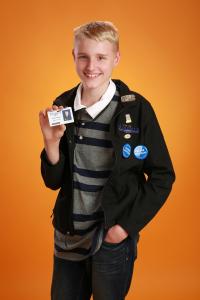 Cruise Jackson, 14, knows what it takes to get things done. The friendly, positive teen has been finding creative ways – like presenting Christmas stockings to local seniors and raising money for victims of the 2013 Calgary floods – to give back to the community for years. Jackson's latest achievement is the result of his idea to thank first responders publicly. He presented his idea to Airdrie's mayor and councillors as the 2017 Mayor for a Day. The first annual event took place during AirdrieFEST, and Jackson presented first responders with dozens of cards made by local students. "They all deserved a thank you," says Jackson of the reason behind the event.  
"His kindness towards people, his positive attitude and his desire to make not just Airdrie but the world a kinder place is contagious to say the least." describes his nominator Tara Murphy.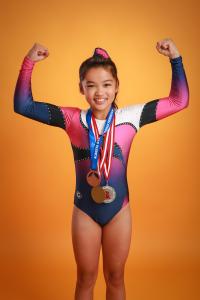 At the age of 11, Emma Raymundo has some amazing characteristics. She is organized, efficient and motivated. These attributes allow Raymundo to maintain good grades, help her parents at home and take part in her school's leadership team, all while training 14 hours per week in competitive gymnastics. Her mental and physical strength are exemplary, but so is her willingness to stand up for others who are being bullied or excluded. Raymundo has been inspired by Olympic gold medallist Simone Biles and hopes to do the same for others. Raymundo's philosophy is simple, but profound. "It's important to always do your best," she says.   
Nominator Jay Raymundo says, "what I love about her the most is her strength to stand up for those who can't – she's always there for ANY of her schoolmates that are either being bullied, picked on or even excluded from activities."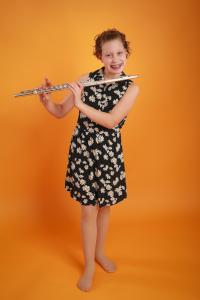 Anna Hrynenko hasn't allowed an extremely rough year to keep her down. The 11-year-old, who, according to family, was so badly bullied last year that she was hospitalized, exemplifies courage, determination and leadership. Hrynenko learned the importance of standing up for herself and regained power from her bully. But she didn't stop there; she is a bold advocate for others and bravely shares her story to help others. Amazingly, she is also empathetic to bullies, believing the behaviour is a cycle. "Everyone should be treated the same, [so] don't be afraid to speak out because then the bully will have to stop," says Hrynenko.
Nominator Sara Hrynenko feels "that Anna Hrynenko exemplifies courage, leadership and determination within the Airdrie community."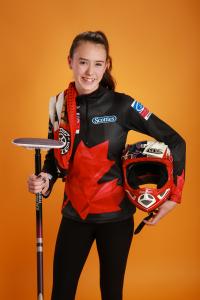 Hannah Northwood, 13, is a great role model. She maintains high grades and wins school awards, is an active athlete who takes part in multiple school sports, curls, and is part of Airdrie's BMX community. But Northwood's biggest attributes are her kindness and ability to see the beauty in others. She credits her late friend Daniel Brown, who was born with spina bifida, with allowing her to see the value in others. Northwood says despite Brown's disability, he was passionate about life and kind to all, inspiring her to be the same. "I think we need more people like [Daniel]," says Northwood. "He was really kind." 
"She sees the good in everyone and sees the opportunity to share Daniels passion for hockey, BMX and life with everyone she meets" describes her nominator Kelsey Davidson.
Although just 13, Rubén Mauricio (Maury) Garcia Perez understands the value of community. Having emigrated from Mexico, the teen has embraced volunteerism and leadership. Perez has worked behind the scenes at numerous Airdrie events, such as Quinn's Legacy Run, AIRscares, the Airdrie Triathlon and the first Mexican cultural festival, and has completed Volunteer Airdrie's LEAD Youth Leadership and Volunteer Development Program. His desire to help others and get involved sets Perez apart.  "Volunteering is really special," says Perez. "It feels like I am part of this community… [and] I really like to help others." 
"He is a very determined young man, who contributes to our community in important yet unassuming ways" describes his nominator David Maffitt.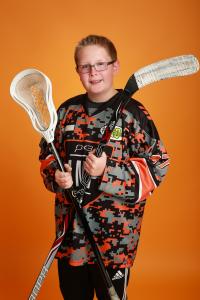 Brady Popoff, 10, is the kind of student teachers wish for. Compassionate and kind, Popoff is a natural leader who takes on projects, such as organizing a sports club at his school, to benefit others. A hockey and lacrosse player, the popular youngster displays true sportsmanship and works at ensuring everyone is included. Popoff loves to help others succeed, explaining he loves the sense of community that kindness and success among his peers creates. His advice for being a good leader is a good lesson for everyone. "To be a good leader, you have to be nice, in control of your emotions and listen to everyone's opinions." 
"As his classroom teacher, I can rely on Brady for almost anything. He is responsible and respectful and is always up for a challenge – whatever that might entail" says his nominator Trevor Hanlan.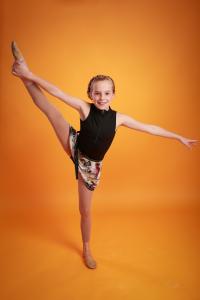 Dance is really important to Piper Anderson, 10, but so is supporting others. Her teachers describe her as having an amazing work ethic and being dedicated and committed beyond her years, but they also say she is positive, sportsmanlike, compassionate and lighthearted. It's a winning combination for the inspiring youngster, who says she loves dancing because it makes her positive. Even while competing against them, Anderson is not afraid to encourage her teammates. "When people cheer me on it makes me more confident," says Anderson. "I want [other dancers] to feel supported." 
"Piper is truly a gem- she is the kind of kid who is always ready to accept a challenge and loves to learn. She exemplifies work ethic, dedication and commitment beyond her years, and is never afraid to fail" describes her nominator Stephanie Staniforth.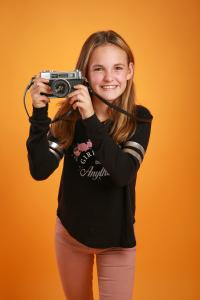 Although just 11, Talia Smith understands the importance of being kind. As a member of her school's Science, Technology, Engineering, Arts and Math team (STEAM), Smith has numerous opportunities to volunteer and mentor others – and she is one of the first in line to do so. She recently presented at TELUS Spark, taught educators how to incorporate more technology in the classroom and helped to create a video for Girls in Tech, a club that encourages girls to embrace technology. "Helping people is an act of kindness," says Smith. "You get something from giving." 
"Talia deserves the Airdrie Awesome Kids Award because she is an ultimate knight at Heloise Lorimer School" says nominator Jill Quirk.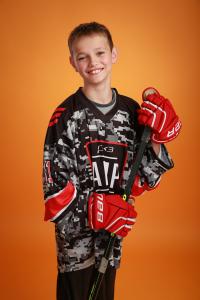 Zachery Grant, 10, may have some adult-sized worries, but he doesn't let it stop him from embracing life. Grant's parents both suffer from serious health issues, yet the resilient youngster focuses on the positives. His teachers describe him as a soft-spoken, eager student with a hilarious personality who is always ready to tackle a challenge. The well-spoken boy recognizes that attitude impacts happiness. "It's hard, but I find things to be thankful about," says Grant. "[I] try to be kind and find solutions that make me happy and makes me forget [my problems]." 
"Zac's gentle spirit, and unassuming nature really speaks volumes of how much he deserves this recognition. Zac always put's his best foot forward and is ready to tackle all that comes his way" says nominators Sherrie Enes and Tammy Nisbet.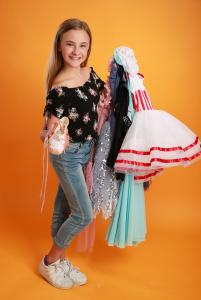 Shaelene Smith, 12, has been dancing since she was two. Her passion and dedication to her sport is inspiring to her teachers and peers, but her friendly and compassionate nature is what makes her really stand apart. Mature beyond her years, Smith volunteers to teach young dancers as an assistant teacher. Although her own skill has earned her numerous accolades and awards, the preteen is most proud of her students, enthusiastically and confidently encouraging them to be their best. She even joined a nervous young dancer onstage, holding her hand for support. "When anyone is sad or feeling down, I want to find a way to cheer them up," she says.  
 Nominator Alana Cyron describes Shaelene as "quick to help out, lend a hand, give a hug – this awesome twelve-year-old has the biggest of hearts."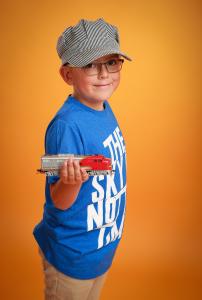 Rowan Restar is an inspiration. Not only is the eight-year-old a great student who participates in all of the activities at school, but he looks for ways to make life better for others. His family describes him as loving, helpful and kind to his friends and peers. He is also generous. In fact, Restar has been donating his Christmas and birthday money to the Alberta Children's Hospital for several years. Restar's response when asked about his kindness and generosity was profound for a youngster. "If you are kind, you will have lots of friends," he says.
Nominator Deb Salmon describes Rowan as a "very loving, generous boy who dotes on his family and friend."