Forget the 'F' word; this isn't your backyard barbeque, throw-around-the-Frisbee game of catch. In the right hands, disc golf has become a legitimate serious sport.
Although thought of as a fringe sport, like many passionate pastimes, disc golf has been elevated to a worldwide sport, yet remains accessible to all ages and skill levels.
"From ages six to 80, it's for everybody," says Tom Byrne, Airdrie Disc Golf Club president "Truly there's not much out there that could be more ageless than this."
Young and old to beginner and experienced tournament players can be found tossing discs at the local Fletcher Park Disc Golf Course which opened in 2021.
Like it's round-ball-brother game, disc golf presents no limitations on who can spin their way through this green-grass course.
"You don't have to throw hard. You don't have to twist hard or give it your all to get out and have fun," Bryne adds.
Instrumental in getting the sport flying, Airdrie club members worked with the city and were influential in planning and implementing the Fletcher Park course.
Weaving around baseball diamonds, fenced railroad tracks and plenty of trees, the holes vary from 160-295 feet. Short enough for beginners but challenging enough for the experienced disc spinner.
Cemented pole flags display converted propane tanks that emit a harmonious, satisfying resounding bell sound when struck with a putter disc.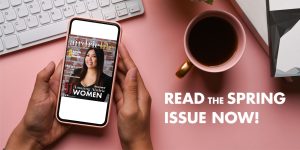 "It's almost like ball golf where you have different clubs. You'll have putters, fairway driver, mid ranges and distance drivers," says Dennis Meijndert, Airdrie Disc Golf Club vice president.
This isn't rocket science, or is it? A dedicated disc spinner may tell you otherwise. Each disc is labelled with it's own numbering system indicating speed, glide, stable or unstable and fade dynamics.
"Like an airplane wing, you get that air foil physics," adds Meijndert, an avid tournament disc chucker.
"There's mechanics to it to make a disc fly. It's age, strength, etc. but it's the spin of the disc getting that snap and the spin which makes them fly. Once you figure it out and you hear that snap coming out of your hand. It's addictive."
Individual discs sport unique designs and names like Reactor, Nomad, Shark, Trespass and Streamline Pilot, and run around $25-$40 and higher for premium sets. Starter sets – driver, midrange and putter – are relatively affordable; less than a box of golf balls and easier to find in the rough.
Full-time sport, part-time addiction, golf disc collecting can easily become an infatuation with many players searching for that elusive saucer-shaped flier that will soar forever and become a precise tool in the right hand.
"There's thousands of discs out there, and collector discs. People collect these discs and never throw them and they're worth a lot of money. I like to throw my discs," says Meijndert, who hauls around a small golf bag sporting close to 20.