It can be a little tricky putting together the Men We Admire feature, as these local lads don't do all the great things they do for any kind or awards or recognition, they do it simply because giving back is in their nature. It's not just what they do, it's who they are – and our community is better for their efforts.
This year's 10 men are each making their mark in the community in their own way. In 10 very different ways, in fact, leading by example without even really trying.
Leo Fernandez | Community Hero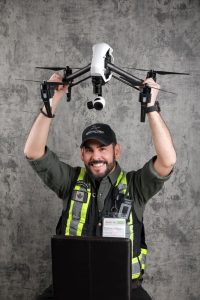 As the owner of Rockyview Aerials, Leo Fernandez can be seen at many an Airdrie event, dedicating his time and professional drone operator skills to help his community. From filming events, to providing free drone services for non-profit organizations, Fernandez believes in giving back wherever and whenever he can.
"I know how expensive videography and photography can be for small businesses or community services, so I try and help out where I can," Fernandez says.
Fernandez's journey with drones began seven years ago when his wife gave him a drone from Costco. He had always been passionate about photography and used his drone to take aerial photos of the houses he painted while working in the construction industry.
And just like that, a new career was launched.
"They are not just toys," says Fernandez, who likes to educate the public on drone technology and laws.
"Any drone weighing over 249 grams must be registered and the operator must have either a basic or advanced certification, which you have to take a flight school for, then the certification test and flight review. Drones do more than take pretty photos and videos. They are used for search and rescue and have the same or better technology than law enforcement helicopters do, agriculture, delivery, visual inspections and much more."
There are also municipal, provincial and federal laws relating to drone operations to follow as per Canadian Aviation Regulations.
Fernandez's humble upbringing in Cuba fuels his desire to give back to the community without expecting anything in return.
"It is just the right thing to do," he says.
Darcy Forbes | Business Hero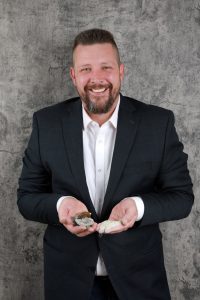 Over the past 35 years that he's lived in Airdrie, Darcy Forbes has earned his way up from a humble millwright with Vitreous Glass Inc. to Vice President and Chief Operating Officer.
Along the way, his love for his hometown grew, as did his motivation to give back to the community.
"Giving back is so important and that has always been part of Vitreous' business model," says Forbes, who is part of a comprehensive community support program at Vitreous.
"Airdrie is such a great place to live and raise a family, and more than 90 per cent of our workforce lives here. So, supporting the community just comes right back to supporting our staff."
Vitreous, through Forbes, has supported various charitable organizations including Community Links, the Airdrie Public Library, Boys & Girls Club Airdrie and Airdrie Food bank.
In 2020, Forbes served as president of the Airdrie Chamber of Commerce for a term. He also joined the organizing committee of 100 Airdrie Men Who Give A Damn in 2022 and now sits as director of the organization.
Forbes is also a member of the Operations and Safety Sub-Committee for the Calgary Stampede Parade. He has also enrolled in the Directors Education Program at the Institute of Corporate Directors, in hopes of further honing his business acumen and becoming a more effective leader at work and in the community.
"It is my belief that supporting local causes is essential to creating a vibrant community," Forbes says. "I grew up in Airdrie, and all my family lives here. I want to be a part of a better future for this city and encourage everyone to give back where they can."
Kene Ilochonwu | Legal Hero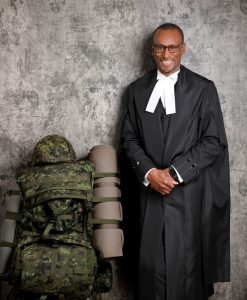 When Kene Ilochonwu immigrated to Canada over a decade ago, he never imagined how much he would accomplish and give back to his new community.
Born and raised in Nigeria, Ilochonwu set his sights on becoming a lawyer. Since then, he has received a number of accolades, including being named one of the Top 25 Most Influential Lawyers by Canadian Lawyer Magazine, accepting the Queen's Jubilee Award for his work in giving back to the community, and receiving the King's Counsel designation.
But perhaps his proudest achievement was becoming the first Black Bencher of the Law Society of Alberta in its 113-year history.
"It's about breaking barriers and paving the way for others who are going to come after us," Ilochonwu says. "We have to be part of the change, and that's what I try to do in my personal life, my professional life, and in my contributions to the community."
Ilochonwu is an active volunteer and mentor in the Airdrie and Calgary area. He serves on the Subdivision and Development Appeal Board with the City of Airdrie and is a board member with Calgary Black Chambers, Global Lawyers of Canada, and Our Saviour Anglican Church in Calgary. He is also a reservist with The King's Own Calgary Regiment (RCAC), an armoured reconnaissance unit of the Canadian Armed Forces Primary Reserve.
He also mentors students and internationally-trained lawyers through the Canadian Bar Association and volunteers to work on pro bono cases to provide free legal services to those who cannot afford them.
"A candle does not diminish the light of another candle," says Ilochonwu. "If I am doing well and I am able to help another person do well, then I am happy."
Kegan Mark | Education Hero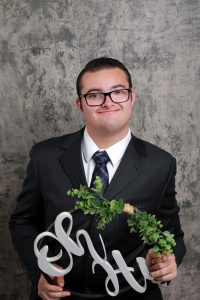 Kegan Mark may have faced multiple developmental delays since birth, but that hasn't stopped him from achieving great things.
Despite all the doctors' exams, specialist appointments, surgeries and therapies that Kegan endured before being diagnosed with Kleefstra syndrome  – a rare genetic condition that effects development and involves many body systems – at age five, he has always been a happy and easygoing boy.
Kegan attended a special needs program at age three and received support from specialized programming such as speech therapists, occupational therapists and physiotherapists. Completing his elementary and high school education through the Catholic school system, finding fulfillment in volunteering, being kind and inspiring his classmates.
"At the beginning, it was devastating because every time we'd go to the Children's Hospital, they would say he was severely developmentally delayed," says Kegan's mother, Tanya Mark. "But I always thought I was lucky to have Kegan because, there are always worse situations. I am thankful for the support I had and thankful for his health and the people around me."
Kegan's hard work paid off when he graduated from high school in 2021 after 15 years of studies. His mother described it as a "breath of fresh air" and he was ready for adulthood.
Kegan now attends the Rise and Shine Adult Day Program in Calgary on weekdays, where he participates in activities, shopping, cooking, social events and goes on field trips and continues his volunteer work with other adults with special needs. He also has attended Special Olympics since 2009, he has participated in floor hockey, golf, bowling and swimming.
"My life would not be the same without him," Tanya says. "Kegan's story serves as an inspiration for anyone facing challenges, proving that with hard work and determination, anything is possible."
Ryan Middleton | Emergency Hero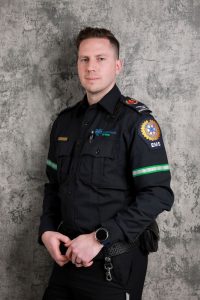 Ryan Middleton is an unwavering advocate for improving emergency medical services in Airdrie and across Alberta.
As a paramedic, he has dedicated countless hours and resources to the cause, creating the Airdrie EMS Citizen Action Group on Facebook to raise awareness and submitting Freedom of Information requests to research how Alberta's system compares to others.
"We are seeing people who are at a vulnerable point in their life," says Middleton. "If we aren't able to hold ourselves up to the highest possible standard, what kind of care can we give to those who need us most?"
Middleton is undeterred in his pursuit of change. He has hosted town halls and presented to multiple city councils throughout the province to bring attention to the challenges faced by EMS workers.
"Success to me would be one year without a Red Alert where there are no ambulances available, one month without an ambulance being shut down due to short staffing, and a quarter with half the number of paramedics off work due to injury, mental or physical," Middleton says.
Middleton's dedication and hard work have often come at a personal cost. He has faced arbitration and even suspension without pay from AHS.
However, he remains committed to his cause.
"If the side of the vehicle that I work in has the word 'Emergency' on it, if the title of my job has 'Emergency,' in it and if the patch on my shoulder has 'Emergency,' on it then it is my duty to help," says Middleton.
Jim Noble | Home Hero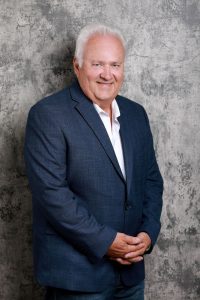 In the grief and bitterness that came after his son committed suicide, Jim Noble made the decision to make something meaningful of his life.
On a whim he took a mission trip to the Amazon Rainforest in Brazil to help build an orphanage for children who had no parents.
In 2002 he enlisted the help of a group of friends from Airdrie to travel to El Salvador after an earthquake killed more than 900 people and destroyed over 100,000 homes.
"It just exploded from there," says Noble, whose experiences on those trips led him and his wife, Laura, to found Shelter Canada. "I felt a strong sense of purpose, but especially in El Salvador. When you put a concrete floor underneath someone and a roof that doesn't leak and doors that lock you have changed their life.
Over the last 20 years, with the help of many volunteers, Shelter Canada has built more than 4,700 homes in El Salvador.
Noble himself retired from the organization two years ago. He has since set his sights on improving the lives of those living in Airdrie.
Earlier in 2023, Noble presented a plan to city council to develop a number of 'tiny homes' as affordable living options in Airdrie.
"After all these years I think it is time to give back to the community I call home," says Noble. "We want to help people who not only need a place to live but are looking to improve their situation. If they had a little step up the opportunities are endless."
Adrian Pruden | Cultural Hero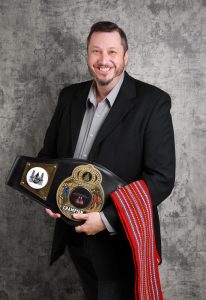 Adrian Pruden has been an Airdrie resident since 2008 and has been heavily involved in the community, providing leadership and support to several charitable groups.
You may be familiar with the events he has spearheaded on behalf of the Airdrie Oilmen's Association such as Bikes & Bulls, White Collar Boxing, Carnivore Night, and the Oilmen's Annual Golf Tournament, which benefit local charities including the Airdrie Food Bank, Community Links, ADVAS, and numerous others. To date he's helped raise more than $300,000.
Adrian is a proud Metis citizen, and as Co-Chair of Circle Connections for Reconciliation, has had a hand in spreading positive awareness of Indigenous people and creating educational programs in Airdrie. Pruden has also helped organize events for National Indigenous Peoples Day and Truth and Reconciliation Day in Airdrie connecting members of Treaty 7 and the Metis Nation with the community they live in.
"We have around 1,000 registered Metis citizens in Airdrie, as well as Inuit and citizens of Treaty 7 who reside here," says Pruden. "It is important for our Indigenous population to be proud of their culture, and it is my goal to help promote and share it with others."
Nominator Jaadaas Jagwaa says Adrian's dedication to his community and his work as an Indigenous leader and speaker have made him a role model for young boys in Airdrie.
"Adrian has a big heart that he always speaks from and is a great father on top of it. He sets a great example for young boys to follow."
Tare Rennebohm | Arts Hero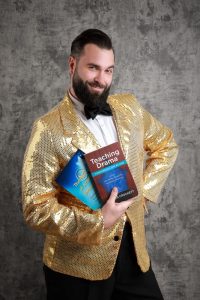 Tare Rennebohm has had to play many roles in his life.
From being a dedicated elementary school teacher and an active member of a community theatre group, Rennebohm is passionate about encouraging those in his life to step outside of their comfort zone.
As a teacher at Northcott Prairie School, Rennebohm rekindled his passion for theater by creating a drama program at the school.
Rennebohm has also been an integral part of the broader arts community in Airdrie. He has been involved in numerous projects like developing drama camps with the Nose Creek Players and volunteering with the group for Airdrie Homecoming Festival and airdrieFEST.
"The passion that I have is fed by Airdrie's growing arts community," Rennebohm says. "It is not even a second thought anymore, if there is a project that I can be a part of I am there and I am ready to give it everything I got."
Over the years Rennebohm has stepped into the role of Santa Claus, spooky creatures for haunted houses and even as host for a movie night game show for Airdrie-based Crooked Cinema Productions Rental Rewind programme.
Most recently, he performed at the Mayor's Night of the Arts, and donated all the proceeds towards his production of Annie Jr. at Northcott Prairie School.
"I really want the arts here in Airdrie to flourish and be sustainable and successful," Rennebohm says.  "Part of that vision means helping people get outside their heads and be bold. Let's work together and develop our skills, perform with all our heart and have fun."
Aldon Wells | Senior Hero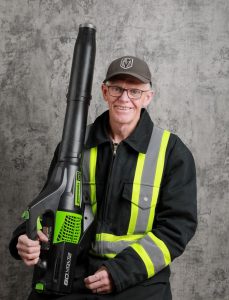 At the tender age of 70, Aldon Wells is proving that age doesn't matter when it comes to making a positive impact in the community.
His daughter, Billie Jo Arnott, nominated him as Senior Hero because of his unwavering love helping those in need.
"When someone needs something, he's the first to jump in and offer help," says Arnott. "He loves to help people!"
Wells has a remarkable ability to remain calm during stressful situations and has been known to fix VCRs or DVDs for his neighbours. Just for fun. He has even built dog kennels and toy boxes for those in need.
His selflessness extends to snow clearing of numerous driveways and sidewalks without expecting anything in return.
"It's funny because a lot of times we worry about seniors and their ability to get out and slip and fall, and yet I AM a senior," Wells laughs. "I guess you never think of yourself as being a senior."
Wells' contribution to the community is not limited to his neighbours. He has volunteered at the Airdrie Food Bank and now drives a school bus part-time for First Student in Airdrie.
Having retired from his role as vice president of finance at Tourism Calgary in 2017, Wells has since dedicated his time to giving back to others.
"Small acts of kindness can really make a big difference in someone's life," says Wells. "In a world that can often be self-centred, kindness and generosity can make a big impact in the lives of others."
Keith Wilkinson | Community Hero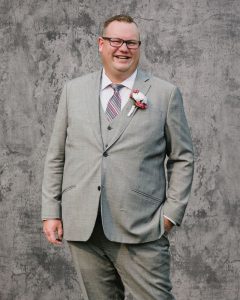 When Keith Wilkinson passed away unexpectedly on January 2, 2023, he left a hole in the Airdrie community that's going to be hard to fill.
Wilkinson was a larger-than-life character, both in his physical stature and his infectious personality. Standing tall at six-feet two inches, he was a beloved member of the community, known for his selflessness and his commitment to giving back.
"He would always offer to help out, sometimes to my annoyance," his wife, Sandra Wilkinson, says. "But he was a really selfless person and he had a lot of integrity and wanted to be there for people."
One of Wilkinson's most notable contributions to the community was his involvement in founding 100 Airdrie Men Who Give A Damn, a group that raises money for local charities.
He was also heavily involved in the Airdrie Lions Club, the Airdrie Chamber of Commerce and even organized events like the Canada Day and Santa Claus parades.
He was known as Santa Claus to many, and an administrator of the Airdrie Dads Facebook group – despite not having any children of his own. He was also a key figure in the Raise the Rinks campaign to raise money for the Genesis Place Twin Arenas in 2011.
Jack Lumley, a close friend, says Wilkinson was always the first to step up and help.
"Whether it was for a charity or a friend in need. Keith's impact on the Airdrie community was immeasurable, and his absence will be felt deeply," Lumley says. "But his spirit lives on in the countless lives he touched and the positive change he helped to create."
Photo by Chelpea Photography